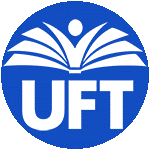 Be BRAVE Against Bullying
Anti-bullying video contest for middle and high school students
To raise awareness about bullying and intolerance, the UFT's BRAVE Program (Building Respect, Acceptance and Voice through Education) is holding its 9th annual video contest.

BRAVE encourages students to share their experiences with bullying and intolerance either from the "inside" (firsthand) or "outside" (witnessed) point of view.

The contest is open to all middle and high school students from New York City public schools. Students are invited to submit a 3-5 minute video that conveys the contest theme. Winners' schools will receive cash prizes and attend an awards ceremony at UFT headquarters in May.
· What does it feel like to be the target of bullying, witness a bullying situation or engage in bullying behavior? · How do you and your classmates stand up for others in a positive way? · How can students and teachers create school communities that promote acceptance, tolerance and respect? · What do students want adults to know about bullying and intolerance?
We're accepting contest entries until Wednesday, April 19. First-, second- and third-place award winners' schools will receive cash prizes, and there will be an awards ceremony at UFT headquarters on May 9.

To enter, fill out the online entry form, then email us the video following the instructions on the form confirmation page. Please also download and share the flier.
We hope you take advantage of this great opportunity for your students to get creative, take a stand against bullying and win funding for your school.