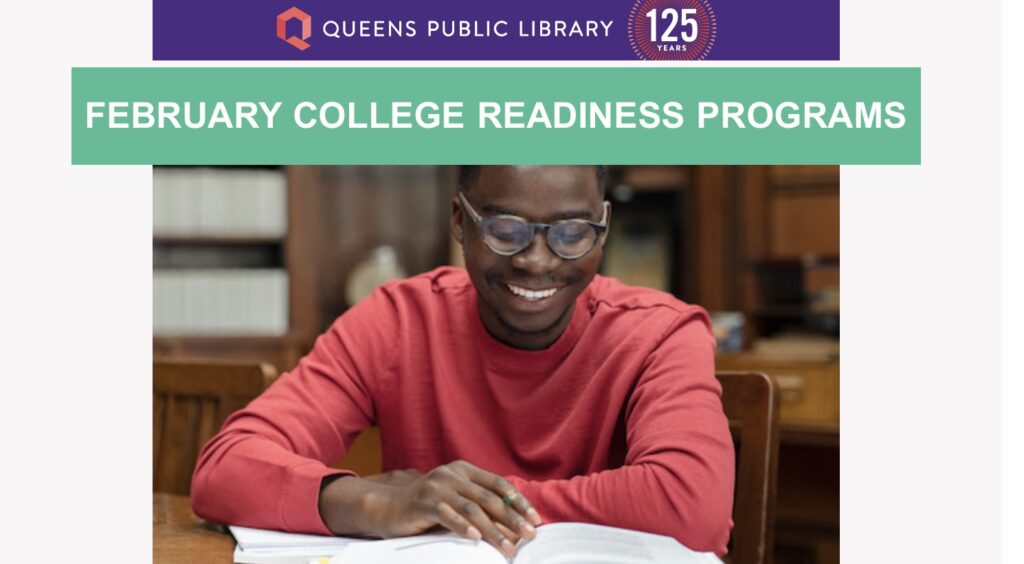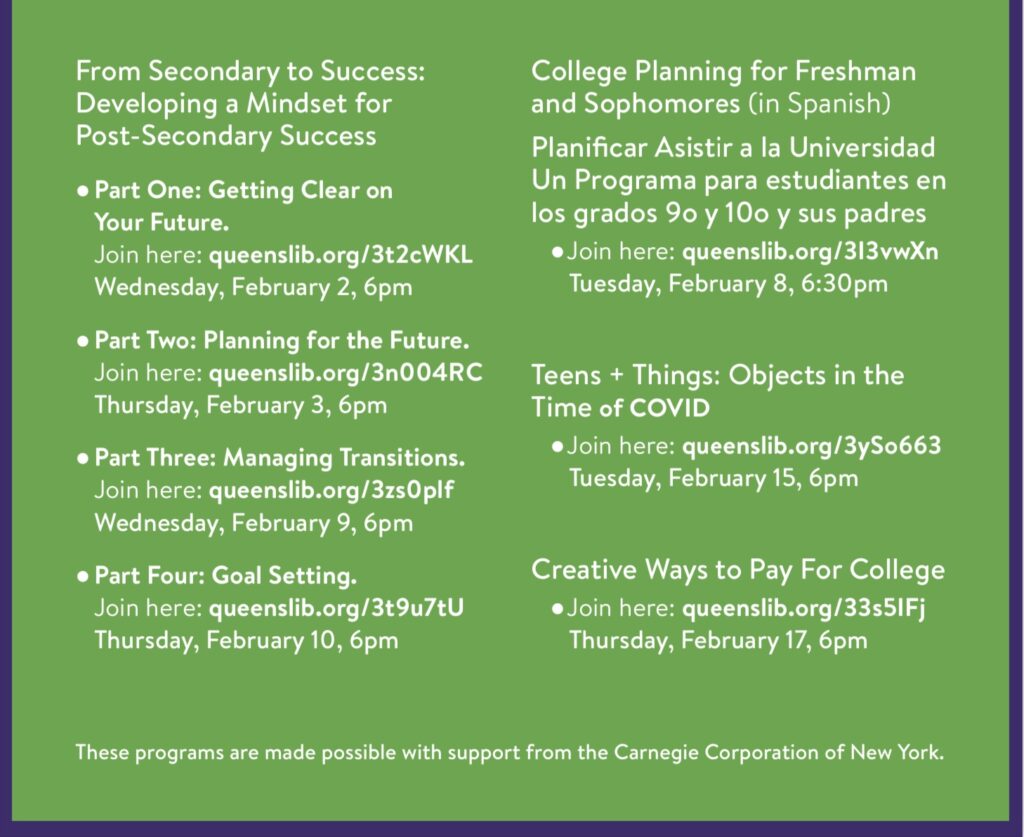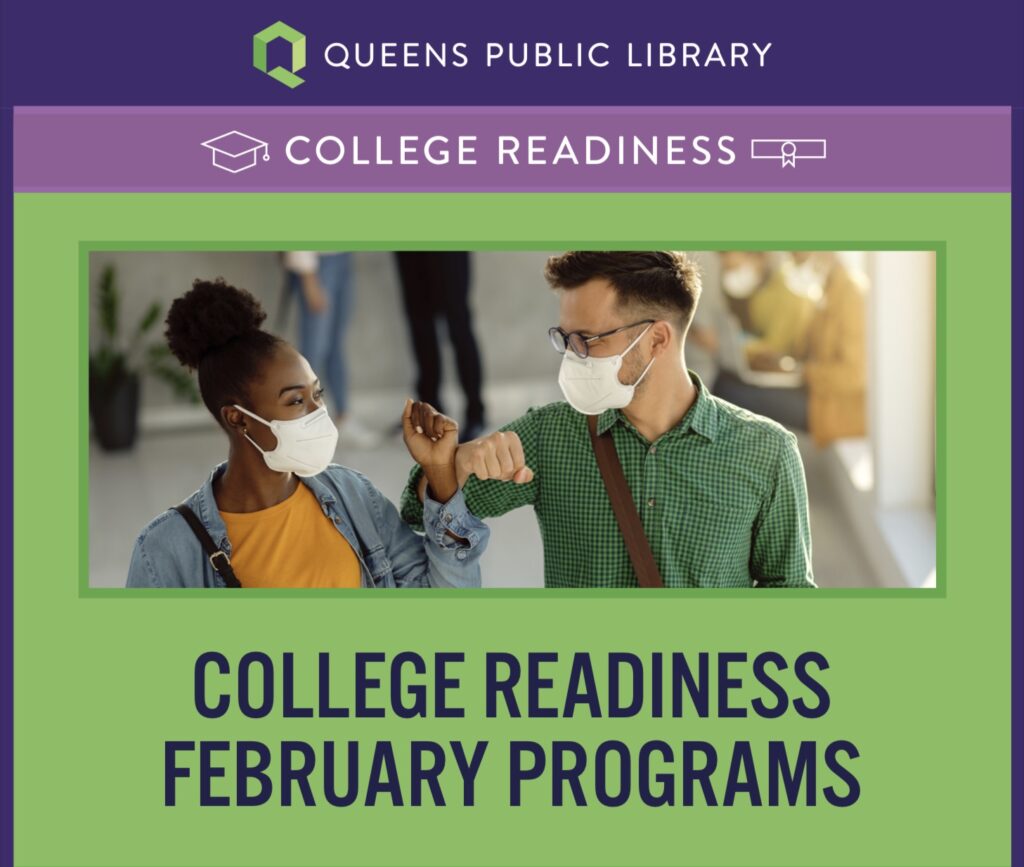 From Secondary to Succes: Developing a Mindset for Post-Secondary Success
Join Courtney Wright for this four-part workshop that will provide participants tools to develop a mindset for post-secondary success, creating a space where they can find and allow their voice to lead decisions they make in life.
This is made possible with support from the Carnegie Corporation of New York. College Planning for Freshman and Sophomores (in Spanish)Gone are the days of taking the SAT once as a junior and applying to a handful of colleges as a senior. Despite the apparent "arms race" of the college admission process, 9th and 10th graders can take concrete, common-sense actions to maximize their chances of success when the college application process begins. In this workshop, college application coach and President of Crimson Coaching™, Dr. P. (Dominique Padurano, Ph.D.) counsel students and parents on how to make the most of freshmen and sophomore years, while staying sane and having fun.
Please Join: http://queenslib.org/3I3vwXnMade possible with support from the Carnegie Corporation of New York.Tuesday, February 86:30pm Teens+Things: Objects in the Time of COVIDDid the pandemic give an ordinary object new meaning? How can that object tell the story of you? Let's share the stuff that got us through. Join Kelly Jean Fitzsimmons for an interactive session to talk about the objects that brought joy or made you feel safe during months of lockdown, social distancing, and social protest.
Join here: http://queenslib.org/3ySo663Made possible with support from the Carnegie Corporation of New YorkTuesday, February 156pm Creative Ways To Pay For CollegeNot enough money for college? It might be time to think outside the box to find creative ways to pay for your education. Join this workshop as Mizz P leads a discussion on how to identify additional funding options and create a plan that takes the burden off you and your pockets.
Join us here: http://queenslib.org/33s5IFjMade possible with support from the Carnegie Corporation of New York.Thursday, February 176pm