NYC Voter —
Polls open tomorrow for early voting in the New York primary election! Governor, State Assembly, and more are on the ballot this June. Find your poll site.
All New York voters are eligible to vote early in person before Election Day. Remember that your early voting poll site may be different from your Election Day site, so make sure to check before you go. Learn more about early voting.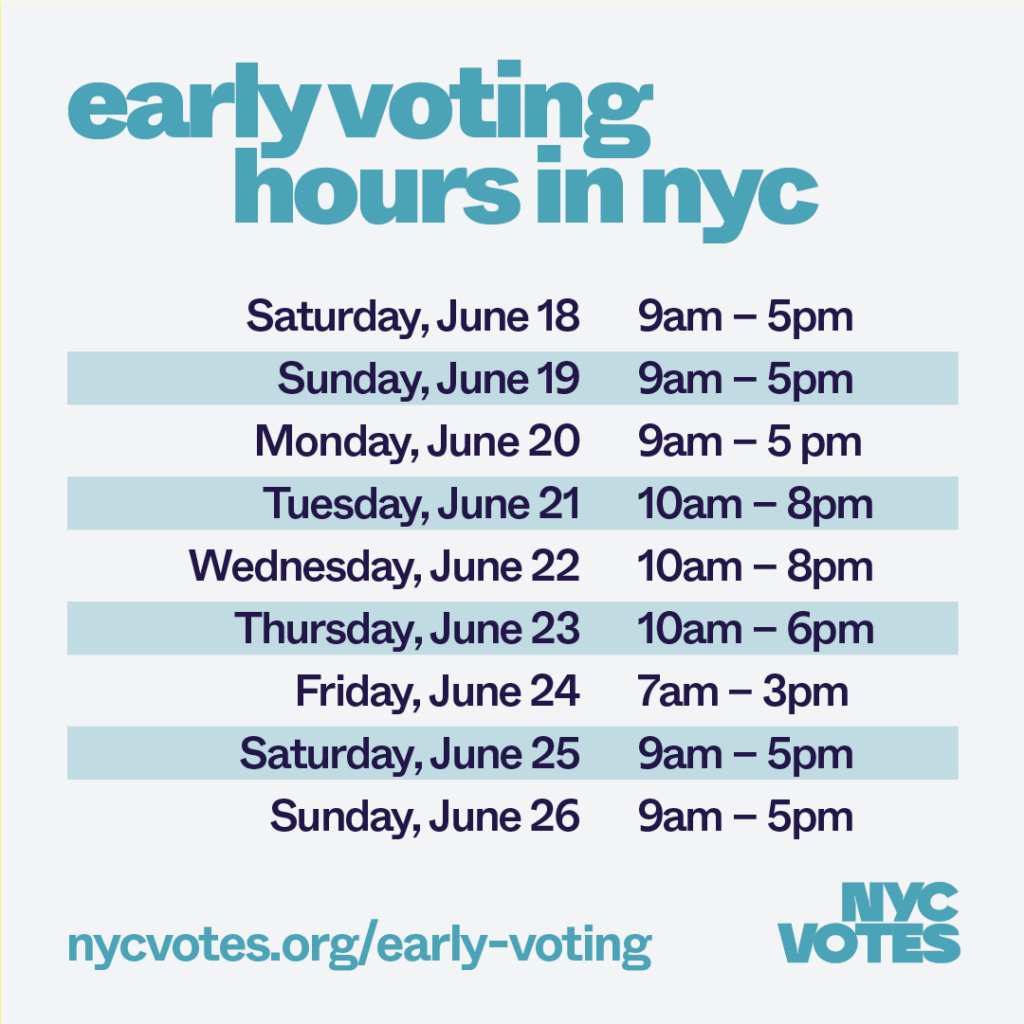 You can view NYC's official Voter Guide to meet the candidates and learn about the offices on your ballot before you head to the polls. Read the Voter Guide.
Stay informed,
NYC Votes P.S. If you're passionate about sharing election info and… texting, join us on Saturday, June 25 from 12pm–4pm to help get out the vote. RSVP to join!