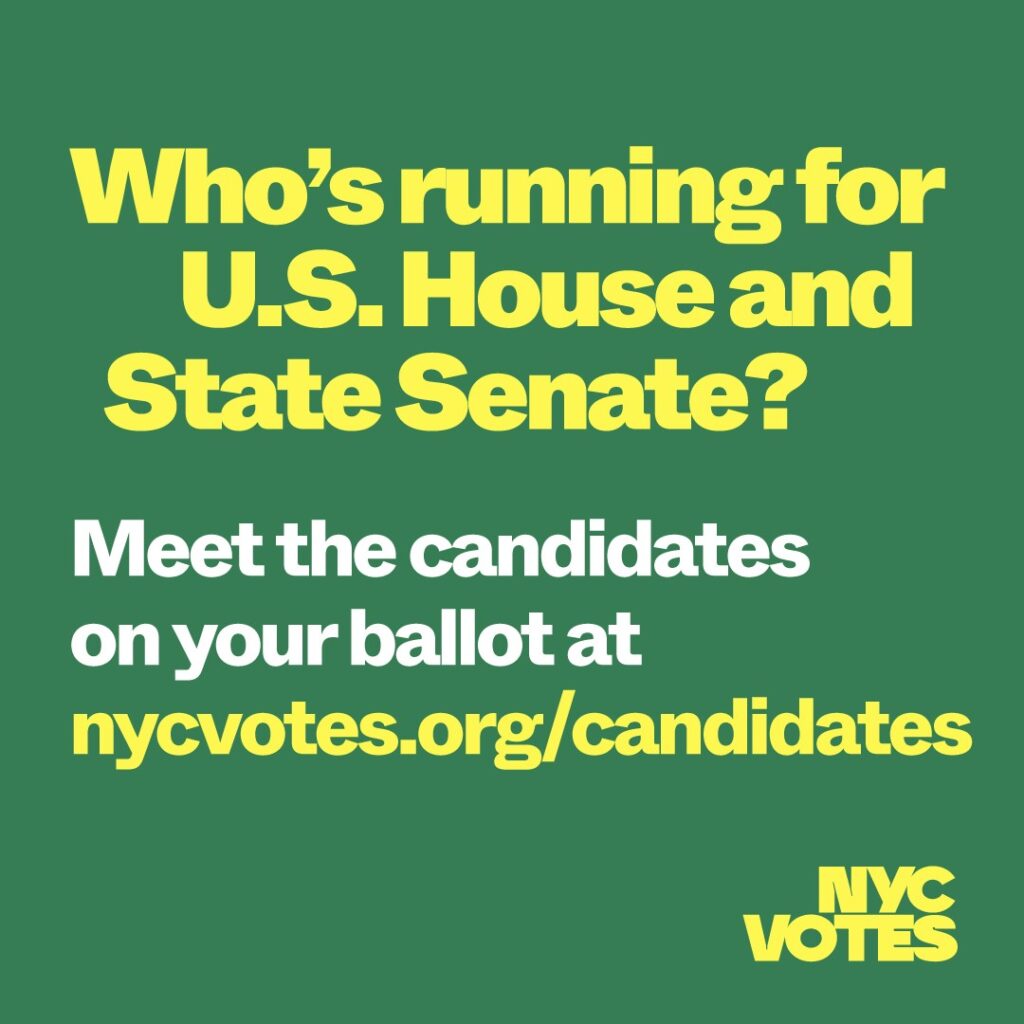 Voter —  
Meet the candidates on your ballot this August 23! Your vote will determine who represents your party on the ballot this November for U.S. House and State Senate. See the Voter Guide.    

Who's Running?
To learn about the candidates on your ballot, visit the Voter Guide and select your districts and political party. There you'll find candidate profiles, including candidate bios and the issues that matter most to them.  

Who can vote? 
You must be registered with a political party to vote in their primary election. Check the Voter Guide to see if there's a primary election for your party in your district.   

Got Q's? 
We have all the info you need about early voting, voting by mail, and Election Day.
Learn how to vote in the primary.  
See the Voter Guide  

Stay informed,  NYC Votes  

P.S. Registered voters can change their party affiliation through August 11 by submitting a new voter registration form.
Change your party affiliation.