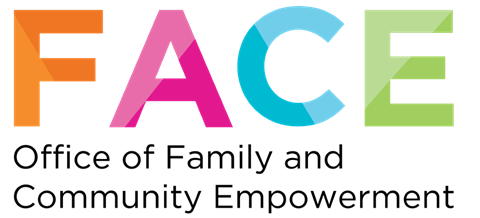 Dear Parent Leaders,
On July 28th, the Fair Student Funding Working Group began its first in a series of eight meetings to engage stakeholders to discuss the Fair Student Funding Formula. The Chancellor convened this group to align with his vision of building trust with and gaining input from our families, staff, and communities. In response to concerns about the Fair Student Funding Formula that the Chancellor has heard, this Working Group was convened and now has been charged with considering and making recommendations relating to the Fair Student Funding formula: the categories, types of students, grade levels, and weights within Fair Student Funding in order to best meet the instructional needs of students citywide in an equitable manner.
The group will work to develop a plan, conduct necessary research and outreach, and develop recommendations. In order to thoughtfully consider the recommendations together with the FY24 budget planning, final recommendations must be delivered by October 31, 2022. The recommendations of this working group will be compiled and published on the DOE's website for public review.
We have received requests for the Member List, which was only recently finalized. This is NOT a FACE working group. Please find the updated list below.
Alan Ong
Angela Green
Chair Rita Joseph
Charlie Huang
Chris Caruso
Constance Asiedu
Dia Bryant
Elizabeth (Liz) Haela
Ellen McHugh
Gabrielle Cayo
Geneal Chacon
Greg Faulkner
Henry Garrido
Henry Rubio
Jan Atwell
Jasmine Gripper
Joanne Buckheit
Kaliris Salas Ramirez
Lara Lai
Marguerita Roza
Maria Villalobos
Marina Marcou O'Malley
Mark Cannizzaro
Mary Vaccaro
Masis Sarkissian
Melessa Avery
Michael Athy
Michael Mulgrew
Paullette Healy
Randi Levine
Reana Akthar
Santa Soriano Vazquez
Sarita Subramanian
Sheree Gibson
Tazin Azad
Ted Leather
Tom Sheppard
We will have opportunities for public engagement during this process and will follow up with this group with more information when it is available. For any specific questions you may have about the Fair Student Funding working group, please reach out directly to FairStudentFunding@schools.nyc.gov.
Regards,
Cristina Melendez, EdD.
Executive Director
Office of Family and Community Empowerment (FACE)
Division of Family and Community Engagement and External Affairs
New York City Department of Education
52 Chambers Street| NY, NY 10007
cmelendez15@schools.nyc.gov | 212-374-0284 l 347-668-4367