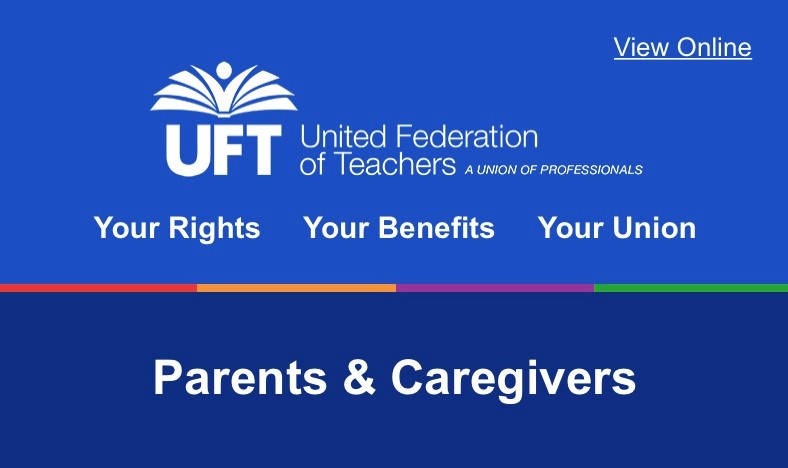 Dear Parent Caregiver,

Welcome to a new school year! I hope you and your family had a safe and fun summer. I enjoyed seeing many of you at our end-of-summer book and backpack giveaways. I can't wait to work with even more of you at UFT workshops, conferences and events this school year.

To celebrate the first day of school on Thursday, please send your back-to-school photos for us to share on social media. We're especially looking for pictures of students arriving at school that morning.

Here's how to submit:
• Send your first-day photos to uftphotos@gmail.com.
• In your email, please provide your child's first name, grade and school and the names and relationships (parent, teacher, grandparent, etc.) of any adults in the picture.
• If your photo was taken inside the school building or on school grounds, please fill out the UFT photo consent form so we have your permission to post the photo.
• You can also post your photos on social media with the hashtag #BackToSchoolNYC and tag the UFT's Twitter, Facebook or Instagram account.  
Have a great first day back. I look forward to seeing your pictures.

Sincerely,
Nicholas
Nicholas Cruz UFT Director of Community and Parent Engagement ncruz@uft.org