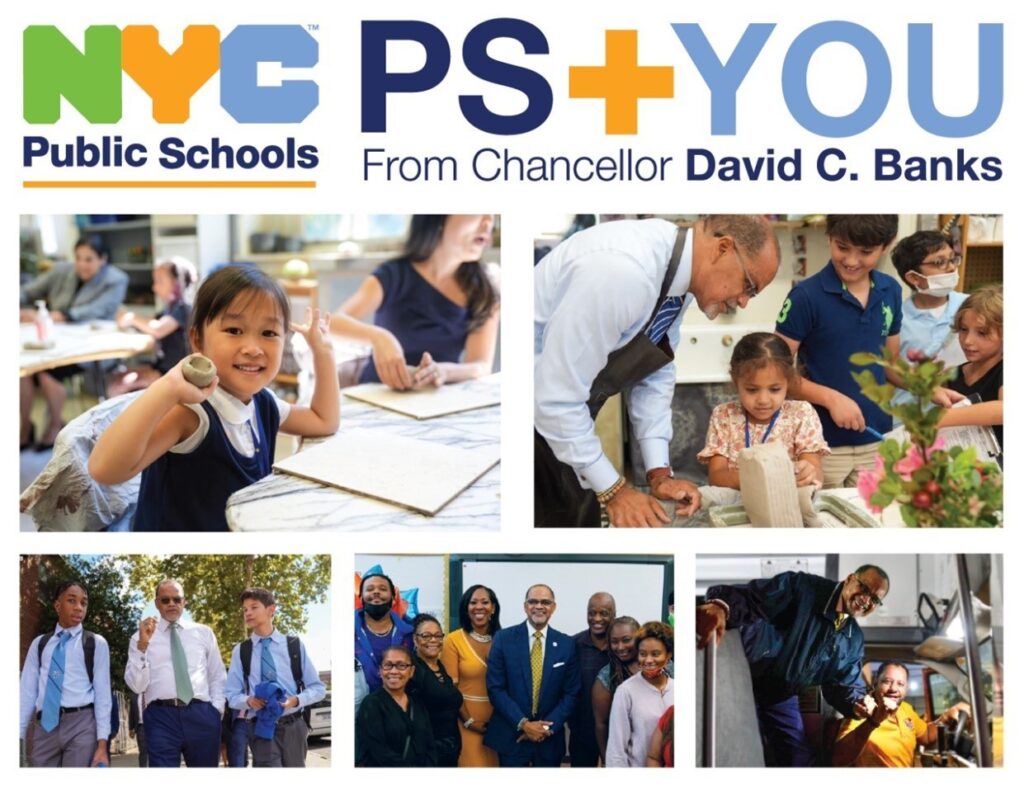 لعربية / বাংলা / 中文 / Français / Kreyòl ayisyen / 한국어 / Русский / Español / اردو
Bright Start…Bold Futures
Dear New Yorkers,
As I visited schools across all five boroughs to ring in the start of the new school year, I was uplifted by the brightness and energy of our children and our educators. Thank you for being a part of New York City Public Schools and for helping make it a great start to the school year.
It was wonderful to see our students reconnect with their friends and teachers…and to see how ready and eager they are to learn. And I hope you enjoy seeing some of the images from our campuses and classrooms.
We are focused on reimagining the student experience so that it better serves our children. Literacy––the building block of all learning––will be a major focus this school year. We are transforming how we teach reading by implementing a high-quality, phonics-based literacy program in all elementary schools.
This year, we are also offering more of the learning opportunities our families have requested, enhancing the way we serve all children. This includes an increase in pathways to great jobs and economic security through career-connection programs, more Community Schools, Gifted & Talented offerings, bilingual education programs, and enhancements to improve long-term academic results for students with disabilities.
We're off to a bright start…and looking forward to a great year––working alongside all of you––that will launch us to the bold future we see on the horizon for our schools and our children.
Soaring high,
David C. Banks
Chancellor