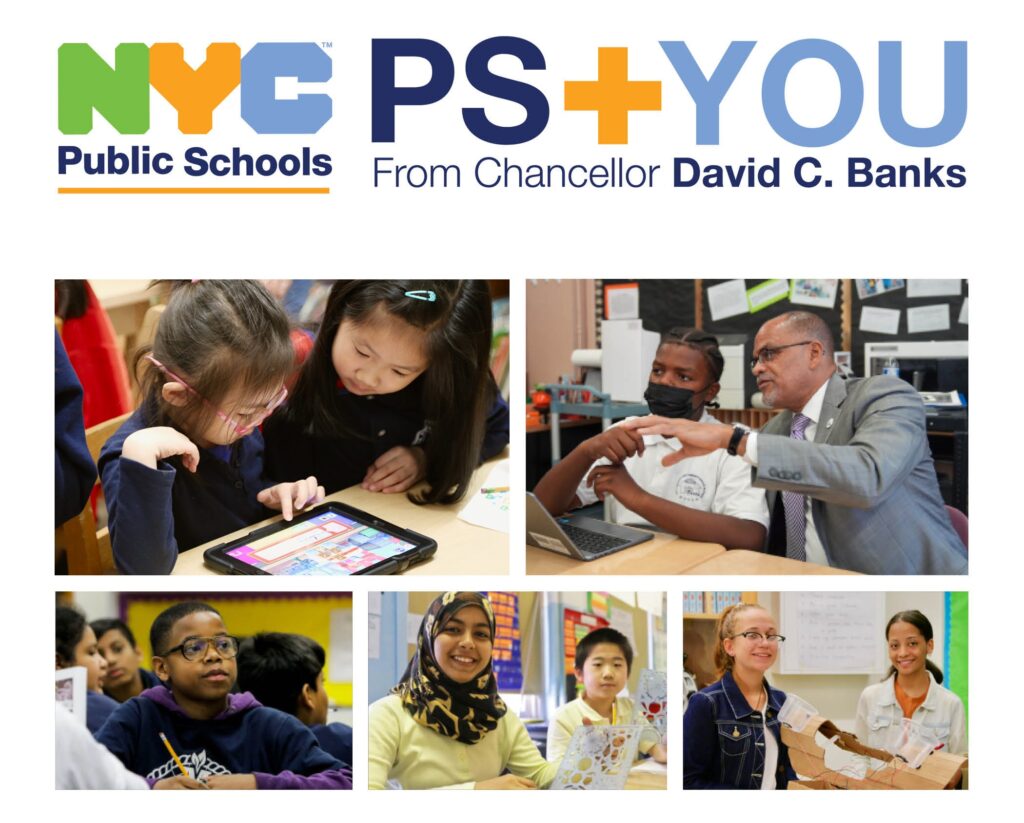 العربية / বাংলা / 中文 / Français / Kreyòl ayisyen / 한국어 / Русский / Español / اردو

Simplifying Student Admissions

Dear New Yorkers:
I'm excited to share with you today some of the improvements we've made to our admissions process for middle and high schools. This has been a priority for me since I started as Chancellor, and I wanted to ensure we first listened to our community about where improvements to the application system were needed most. Our Office of Student Enrollment last spring hosted an Admissions Listening Tour, which included engagement with parents, students, school leaders, staff, and community groups.
We then focused on improvements based on that feedback.
I hope you find these changes to be helpful and responsive. The overriding priorities are:
To simplify the process for families to apply to the schools they like.
To start the process early and ensure families have the time and information they need.
To ensure students who have performed well in the classroom throughout their education are given priority at those academically accelerated high schools that have an admissions screen, so that they can build on their success as high school students. We want to reward academic excellence through this part of the admissions process.
I'm grateful to the families, educators, and community members who shared feedback and helped shape this new, streamlined process. One of our Four Pillars for Building Trust in NYC Public Schools is "Engaging families to be our true partners," and that pillar is the foundation of this plan.
We will continue to engage and listen, and we will keep working to make it easier for families to get information about our schools.
The truth is, there are hundreds of high-performing, high-demand schools across our city that don't get talked about enough in the debate over selective admissions for high schools. We want to talk more about the full range of high schools that are serving our families and help tell the stories of the unsung schools doing great work in connecting with families and students. I look forward to doing that with you over the course of the school year. To start, here is a list of schools––both screened and unscreened–– that represent just a slice of the diverse, high-quality educational settings available to New York City's students. Although not comprehensive, we hope this list represents that in every community there are excellent options for young people. 
We also are focused on creating more high-quality, high-demand programs in every neighborhood. And yesterday, we announced that we will be opening three new accelerated-learning, screened high schools. They will open over the course of the next two years, in three underserved parts of the city: the South Bronx, Brownsville/East New York in Brooklyn, and Southeast Queens. We will be sharing more details in the coming weeks about these new schools.
Thank you for being a part of New York City Public Schools. Together, we can make our schools responsive to and reflective of your hopes and dreams for your children. This is a step in that direction, and we're excited for the journey ahead.
Soaring high,
David C. Banks