Community Update: October 31st

Dear Friend,

We did it! We passed our first bill. Intro 258, introduced alongside Manhattan Borough President Mark Levine, will help to bring public restrooms to every zip code in the city. One of the most frequent complaints my office gets is about our streets' cleanliness. The passage of our bill will pave the way for a cleaner Brooklyn and New York City.

The bill passed with strong bipartisan and near-unanimous support. With 51 Members of the Council, that's a remarkable achievement, and I think it's a testament to the fact that New Yorkers from all corners of our city recognize that we can and must do more to keep our city cleaner.

You can read coverage of the bill's passage in the Daily News, Newsday, NY1, and ABC7.

The Student Loan Debt Relief application is open! Apply now and encourage others to take advantage of this relief.

The deadline to apply/register for TPS Haiti is on February 3, 2023. Learn more here.

Dat limit pou w aplike/anrejistre pou TPS Aysisyen w se 3 Fevriye 2023. Pou plis detay, ale sou lyen sa a.

As always, my team and I would love to hear from you. No constituent issue is too big or too small for us. We can be reached at 718-287-8762 for community concerns, and 212-788-7352 for legislative or budget concerns. Our office is also available for walk-ins or appointments at 930 Flatbush Avenue, Monday-Thursday. Feel free to reach out to us to share your thoughts on legislation, to inform us about an issue that needs to get fixed in the neighborhood, to help you navigate city agencies, or to invite me to a community event. We hope to hear from you soon!

Best,
Rita
Council Member Joseph spoke at a pre-Stated press conference to discuss her bathroom bill.
Council Member Joseph rallied on the steps of Tweed Courthouse to call for language access for all students, an extension of the deadline for when schools are required to submit their enrollment numbers, and getting midyear adjustment funds released prior to January.
Council Member Joseph joined Helen Keller International to celebrate their one millionth vision screening for an NYC student at the Academy for College Preparation and Career Exploration at Erasmus Hall High School.
Council Member Joseph joined Pastor Gil Monrose and Mt. Zion Church of God 7th Day for services and to celebrate their 55th Homecoming and Family Reunion.
Council Member Joseph met with principals from international high schools to discuss schools' needs for newly-arrived asylum seeker students and how they're responding to the influx in our city.
Council Member Joseph joined Good Day New York on Fox 5 New York to discuss the homeless crisis among NYC students and how she's working to solve the problem.
Council Member Joseph met with Brooklyn Superintendents to discuss the state of public schools in Brooklyn.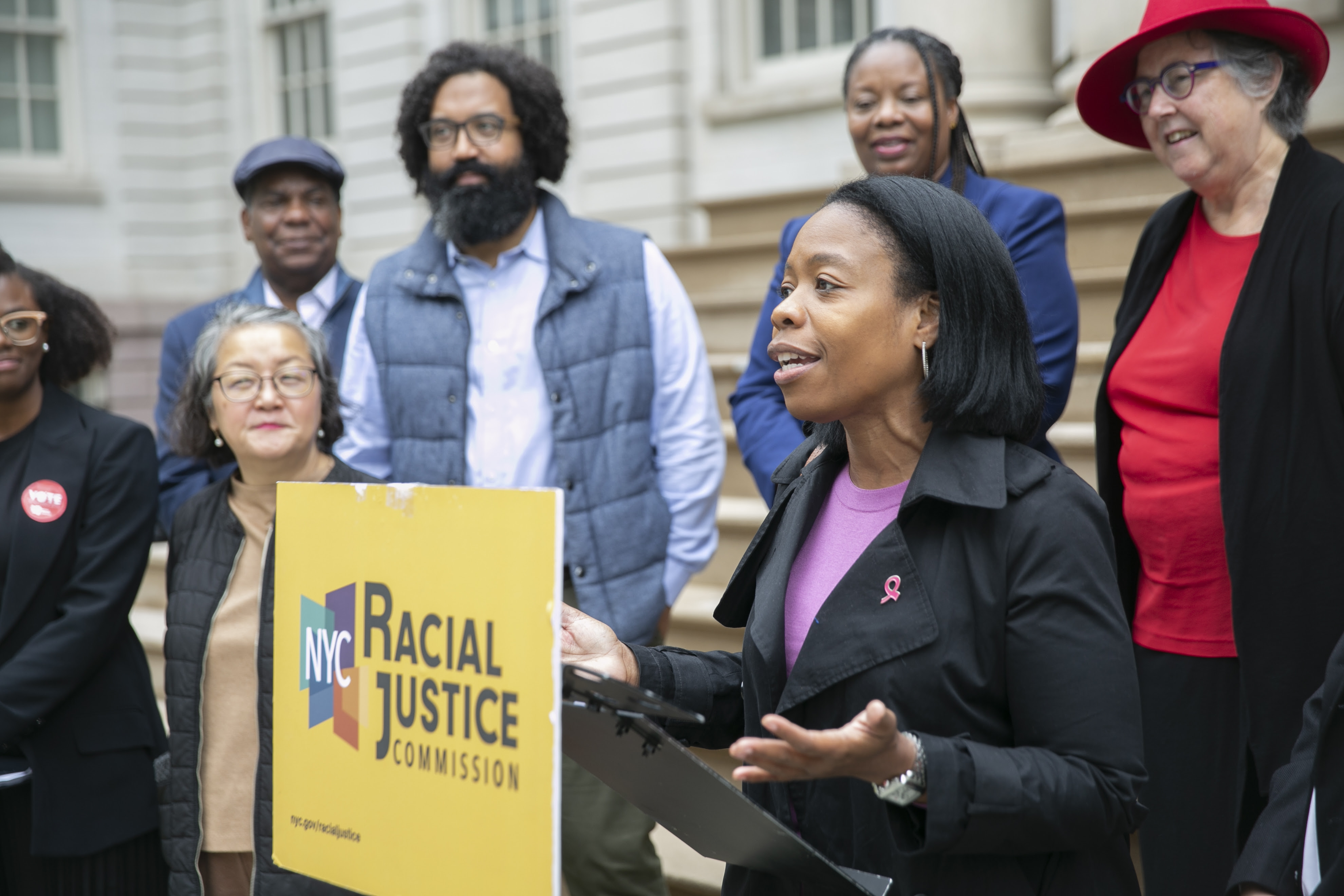 Council Member Joseph spoke at a press conference to remind New Yorkers to #FlipTheBallot to vote on a number of key ballot questions this November.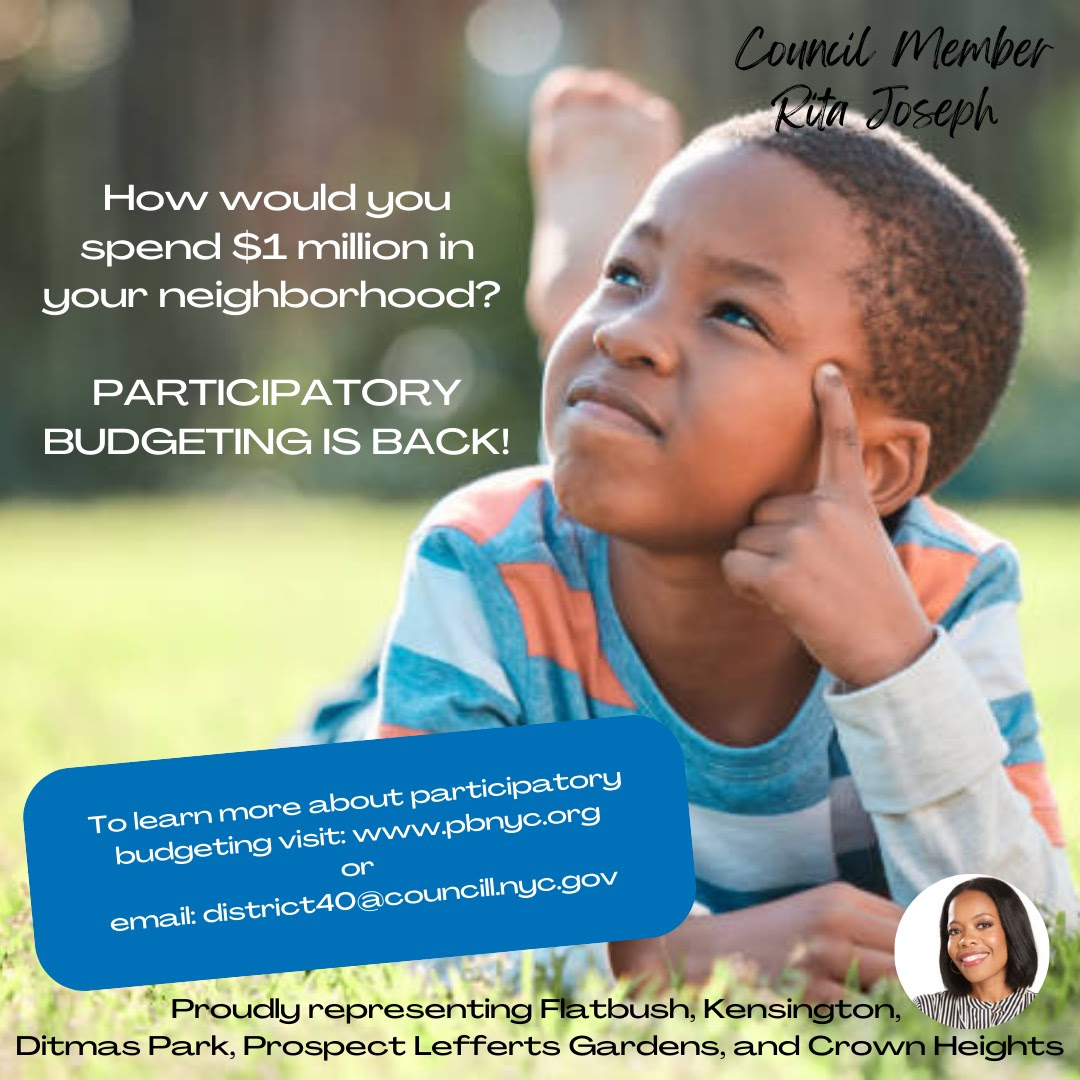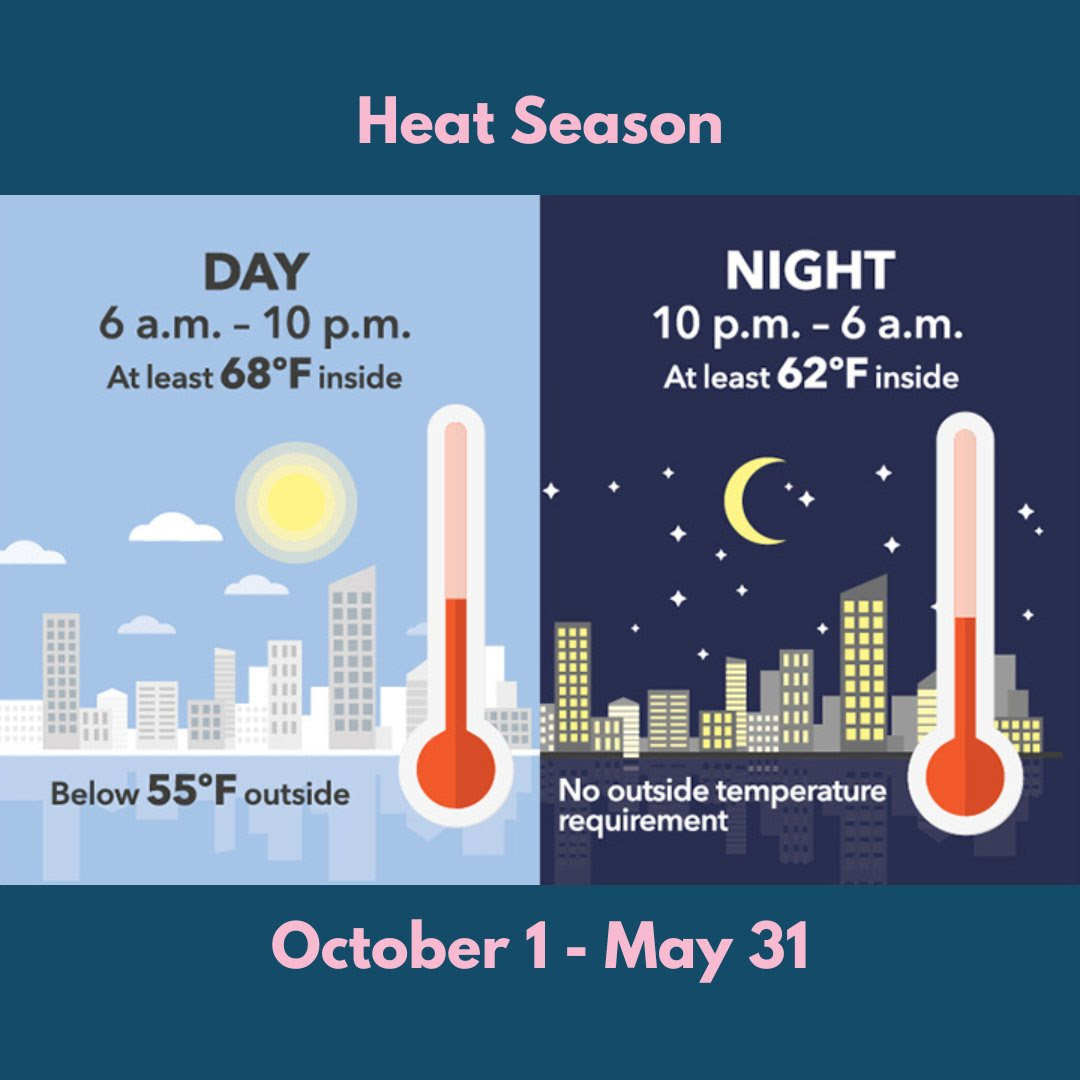 From October 1 – May 31, building owners are required to provide heating and maintain minimum temperatures. If you're a tenant without heat or hot water, contact your landlord. If they're unresponsive, file a complaint by calling 311. If you're a constituent, follow up with our office!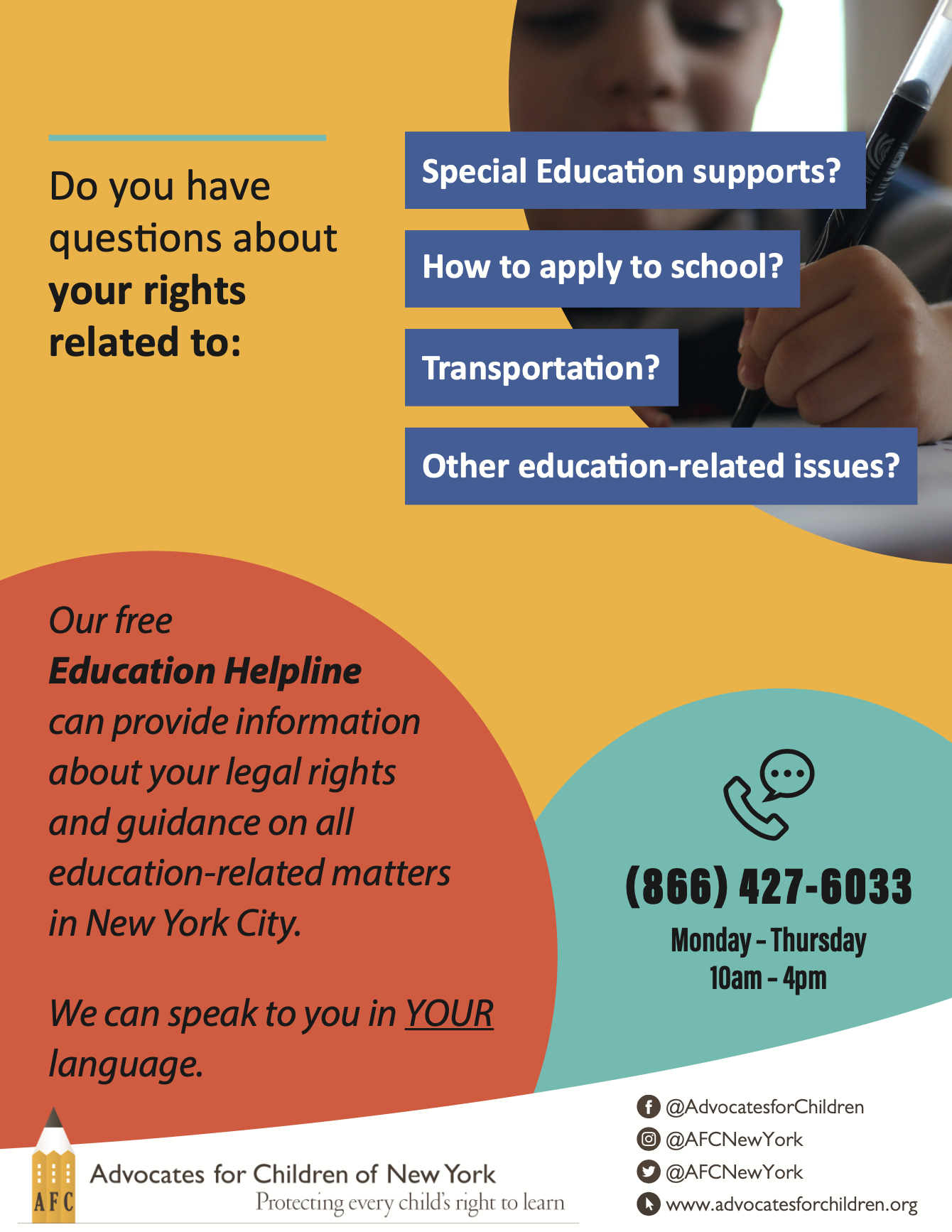 The YLC is a FREE day-long event full of workshops and sessions covering various topics of interest for children in grades 6 through 12, their parents, and educators and mentors. Sign up here.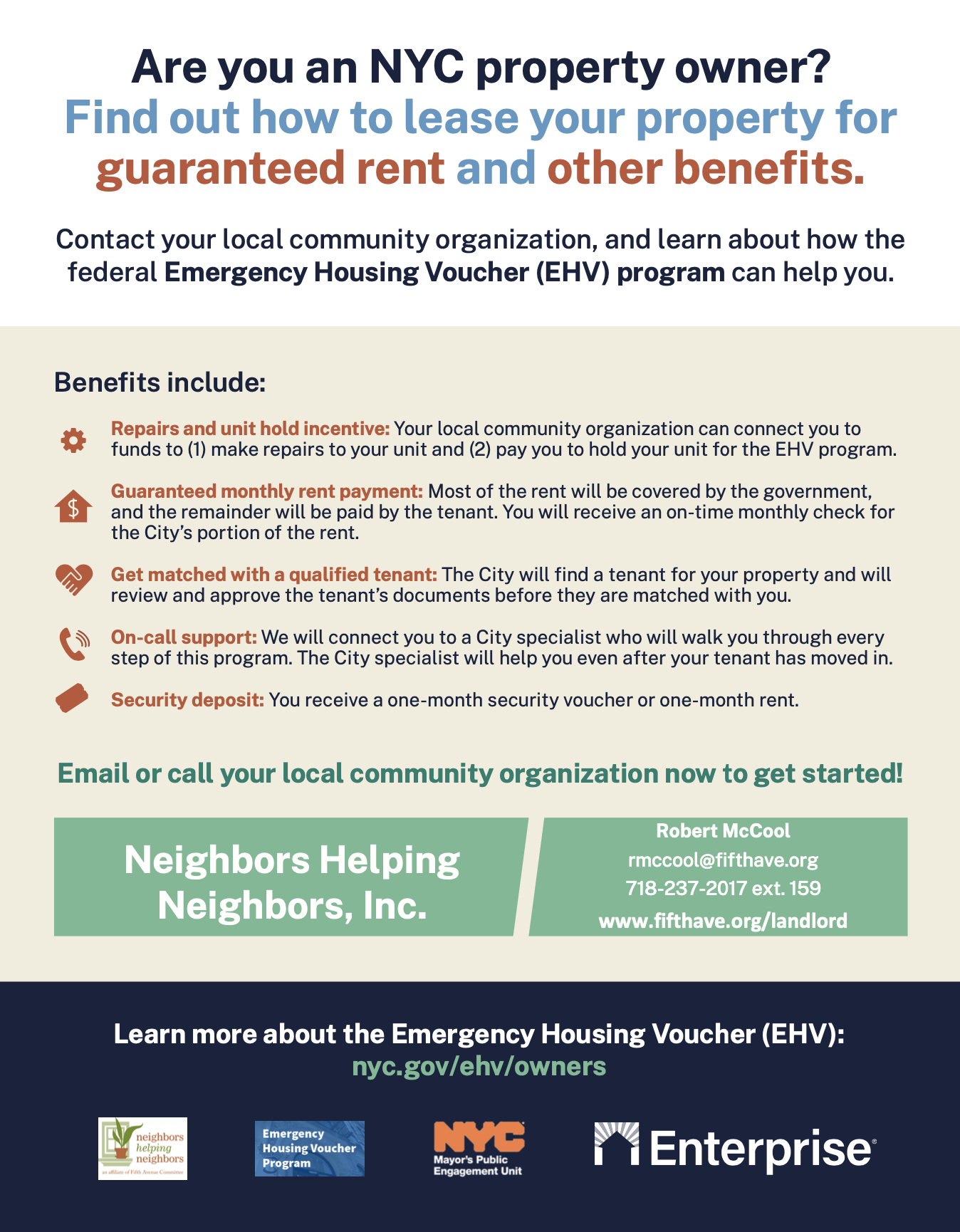 Gen Z Career Pathways is a free, online 2-year college prep and career exploration program for under-resourced teens in grades 10-12. It includes college-style courses taught by professionals, job readiness training, and personalized mentoring. Students choose a career pathway in in-demand fields, including medicine, sports management, information technology, law, and entrepreneurship. In this program, teens engage with like-minded peers while developing a clear vision of the path towards their desired career and tools to help them with employment.
Council Member Joseph encourages you to get vaccinated against polio. To get vaccinated, contact your regular doctor or pediatrician. If you don't have a doctor, call 311. Care is provided regardless of immigration status, insurance, or ability to pay. You can check your vaccination here.
NHS Brooklyn is offering home repair grants to Brooklyn, NY, homeowners of 1-4 family homes, condos, and coops. Homeowners can receive up to $20,000 toward the cost of repairing their homes. Learn more here.
Need help paying your ConEd bill?

Through New York State Electric and Gas Bill Relief Program
Residential customers who receive qualifying government assistance will receive a bill credit on their past-due balance for service through May 1, 2022.

To qualify for a bill credit, you must:
Be enrolled in Con Edison's Energy Affordability Program by December 31, 2022, or have received benefits under New York state's Emergency Rental Assistance Program (ERAP) or the Home Energy Assistance Program-Regular Arrears Supplement (RAS).

Details here:
https://www.coned.com/…/payment…/help-paying-your-bill
An Important Note from the MTA

We will be working along the Brighton line during the weekends of October 21-24, October 28-31 and November 4-7, 2022.  During these weekends, alternate service along the Q line will be as follows:Weekends from 11:30 p.m. Friday to 5:00 a.m.: Q operates from 96th Street (Manhattan) to Prospect Park;  a free shuttle bus will operate from Prospect Park-Kings Highway (express) and then Kings Highway- Stillwell Avenue (local); and from Prospect Park to Kings Highway (local) As always, signage and customer information will be available along the Brighton line.  Customers can access our website at new.mta.info for any updated information before they begin their trips. Please see the link below for our dedicated website page for this and other service changes:MTA Planned Service ChangesAn Important Note from Brooklyn Legal Services Corporation A

Brooklyn Legal Services Corporation A ("Brooklyn A or BKA") is a non-profit legal services provider that provides free services for tenants including eviction prevention, repairs, and tenant association organizing; for homeowners seeking help with foreclosure prevention, bankruptcy, and protection against scams, predatory lending, and deed theft; for taxpayers facing issues with the IRS and New York State; and small business owners and non-profits that need commercial lease assistance. If you or someone you know would like to learn more about the event or BKA's services, please reach out to info@bka.org or call 718.487.2300.An Important Note from the Brooklyn Center for Independence of the Disabled

If you or someone you know has a disability, the Brooklyn Center for Independence of the Disabled (BCID) can help you. BCID can give you advice on getting housing, Social Security/Disability insurance, or Medicaid. We can also connect you with people who have similar disabilities. 
BCID also works to make life better for people with disabilities. We advocate for accessible transportation, fair pay for home care workers, and more. All of BCID's services and advocacy are free, and we serve people with any type of disability. 
For more information about how BCID can help you or how to get involved with our advocacy campaigns, call 718-998-3000 during business hours or write info@bcid.org.The Brooklyn Bodega invites you to join their in-person events.The New-York Historical Society offers free online citizenship classes for green card holders preparing for the naturalization interview. The online citizenship course prepares permanent residents for the civics test portion of the United States Citizenship and Immigration Services (USCIS) naturalization interview. More info can be found here.Pillars NYC is providing FREE training to become a certified home aide, teacher's assistant, and more! Sign up here.Mental Health Crisis Lifeline: 988988 is the new nationwide number for anyone in mental health crisis or concerned about a loved one. You can text or call 24/7 for resources and support. Read more about this service here.An Important Note from SHARED Cancer Support:

Call SHARE Cancer Supoort's breast, ovarian, uterine or metastatic breast cancer Helpline and speak with a survivor or caregiver who's been there. We can answer your questions, talk with you about treatments, help you sort through your options and make informed decisions. We can connect you with a peer whose situation is similar to yours, or we can just listen.
Breast Cancer (toll-free in English and Spanish) 844-275-7427
Ovarian Cancer (toll-free) 866-537-4273
Uterine Cancer (toll-free) 844-582-6005
Espanol (Seno y Ovario) 212-719-4454
Caregivers (toll-free) 844-275-7427An Important Note from Brooklyn Children's Museum:

Dia de los Muertos, November 5-6, 10am to 5pm Brooklyn Children's Museum honors Dia de los Muertos with two days of programming on November 5 and 6. Join us for food, art-making, and performances curated by artist Mincho Vega, and featuring programs by bilingual puppeteer Karina Onofre, performance dance company Cetiliztli Nauhcampa, and bakery Don Paco Lopez Panadería. Visit our community ofrenda created by Mincho Vega, and enjoy food on the Museum's roof by Taqueria El Patron.

Election Day, November 8, 10am to 5pm Schools out, BCM is open! Join Brooklyn Children's Museum for a day of programming about voting and making our voices heard. Kids can take part in electing BCM's annual animal mascot election, learn about platforms and campaigning, and make art inspired by the issues that are important to them. Free Admission Programs On Thursdays from 2pm to 5pm, admission is sponsored by Amazon and free to all visitors during Amazon Free Hours. Cool Culture cardholders, EBT cardholders, police officers, firefighters, healthcare workers, public school teachers, veterans, and active military personnel are welcomed at no charge at all times.An Important Note from The Community Service Society of New York:

The Community Service Society of New York (CSS) has worked with and for New Yorkers since 1843 to promote economic opportunity and champion an equitable city and state. CSS powers change through a strategic combination of research, services, and advocacy to make New York more livable for people facing economic insecurity. For more information on the CSS visit their website.DSNY recruits temporary, per diem snow laborers. These workers are called on after heavy snowfalls to remove snow and ice Citywide from areas like bus stops, crosswalks and fire hydrants. Pay starts at $17.00 per hour and increases to $25.50 per hour after the first 40 hours worked in a week. To be eligible, applicants must be:At least 18 years old.Eligible to work in the United States.Able to perform heavy physical labor.Find more info here.Council Member Joseph encourages you to get both vaccinated and tested for COVID. You can find testing locations here and vaccination locations
…