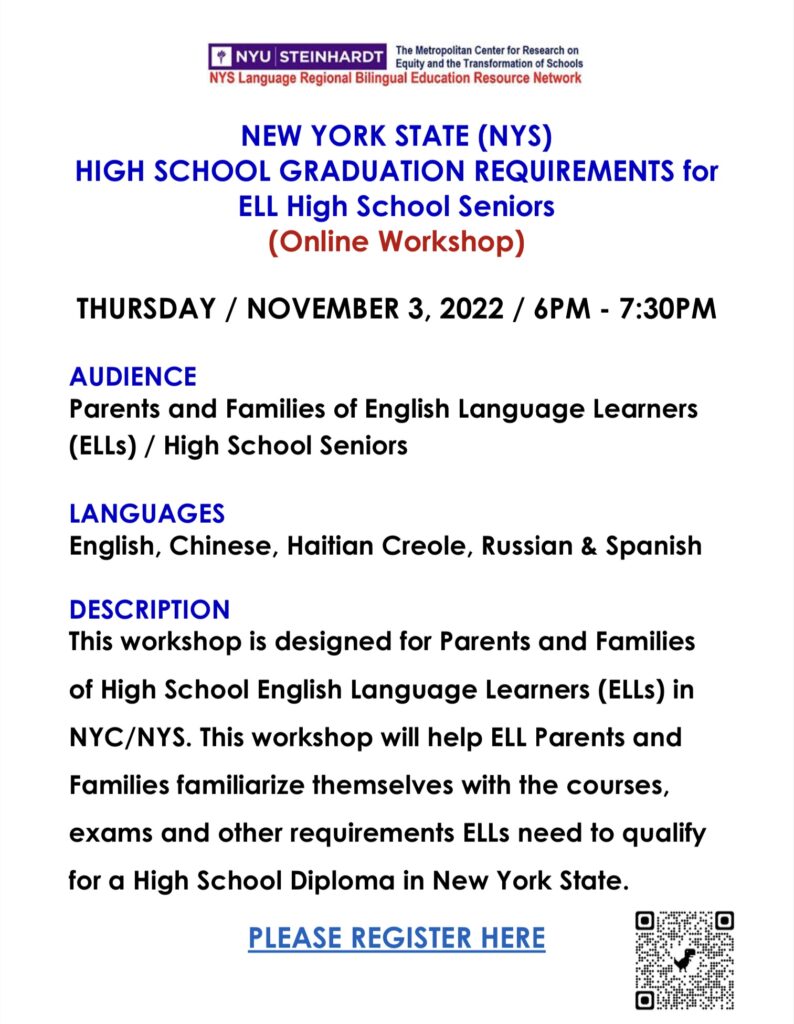 Greetings,
Please share and disseminate to your contacts and schools.
New York State High School Graduation Requirements for ELL High School Seniors (Online Workshop


Thursday, November 3, 2022 | 6PM – 7:30PM
This workshop is designed for Parents and Families of High School English Language Learners (ELLs) in NYC/NYS. This workshop will help ELL Parents and Families familiarize themselves with the courses, exams and other requirements ELLs need to qualify for a High School Diploma in New York State.

Audience: Parents and Families of English Language Learners (ELLs) / High School Seniors

Presenters: NYS Language RBERN Resource Specialists
Languages: English, Chinese, Haitian Creole, Russian & Spanish (FLYERS IN EACH LANGUAGE ATTACHED TO THIS EMAIL)
Xiomara Rodriguez
Research Associate/Project Assistant
NYSED Language RBERN
Division of Ed/Metropolitan Center,
The Steinhardt School of Culture, Education, and Human Development
New York University
726 Broadway
New York, NY 10003
xr1@nyu.edu