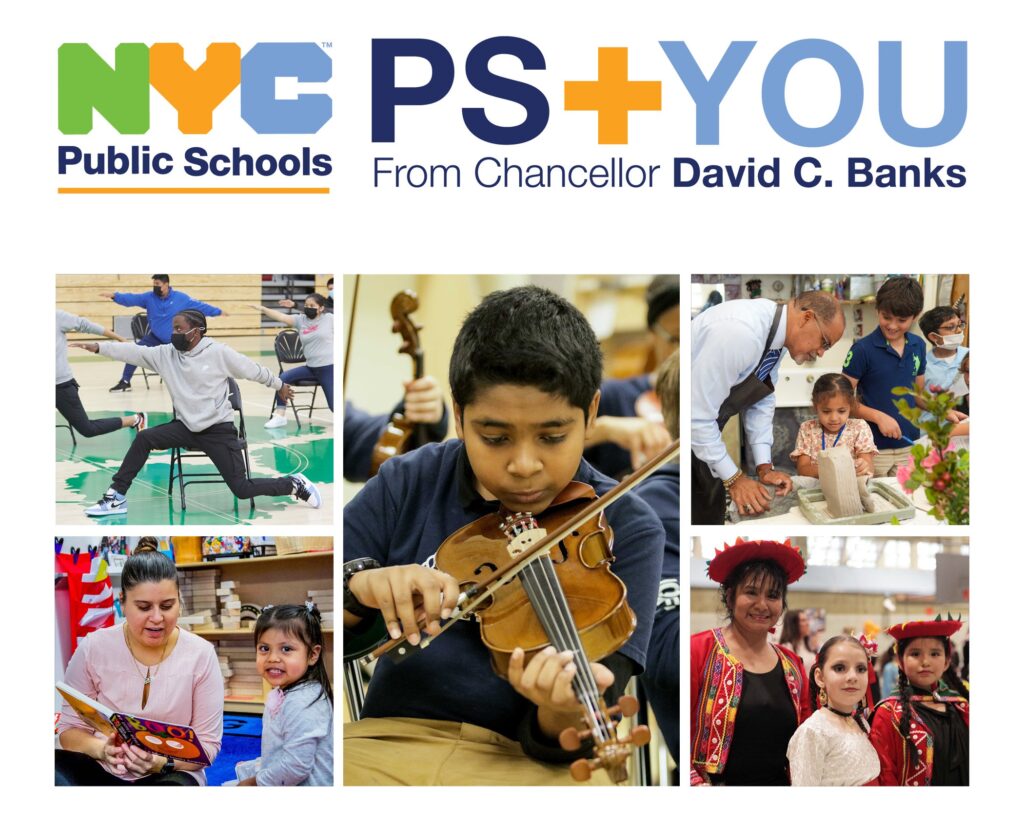 لعربية / বাংলা / 中文 / Français / Kreyòl ayisyen / 한국어 / Русский / Español / اردو
An Investment in Keeping Our Schools Strong
Dear New Yorkers,
The best part of being Chancellor is the time I get to spend in the 1,600 schools and communities that make up New York City Public Schools. I've been so energized by the work our educators and support staff are doing to keep our schools strong and to keep caring for and lifting up our children.
On behalf of myself, Mayor Adams, and all New Yorkers: Thank you. It's critical that we continue to invest in you and in our children. The pandemic took a lot from our community and from our schools. We need to stay strong. We need to keep our schools fully staffed to educate, care for, and support our kids.
That's why this week we announced that—thanks to the support of the Mayor and his budget team—we are investing approximately $200 million in stimulus funds to keep our schools strong.
This is the time of the year when school-based funding is normally adjusted if the school's enrollment is lower than projected. In the past, this meant that schools could lose dollars, and potentially staff, if they saw a drop in enrollment compared to initial projections.
This year, we're using a portion of our stimulus funding to keep schools fully staffed and to protect them from funding cuts. This investment will help schools that face continued enrollment challenges recover from the effects of the pandemic, and this is the third consecutive year we've been able to protect school budgets in this way. But it's important to note here that with federal stimulus funding winding down, this will be the final year that we'll be able to take this step.
As we look ahead, we need to win more families back to our schools. We can no longer be passive in the face of enrollment declines. Our school leaders are doing great work to reverse the enrollment declines we've seen in the past few years by increasing quality, offering new programming, and marketing the great work happening in their schools.
We are here to support that work, to build trust with our families, and to lift up our students and schools to new heights.

Soaring high,
David C. Banks
Chancellor