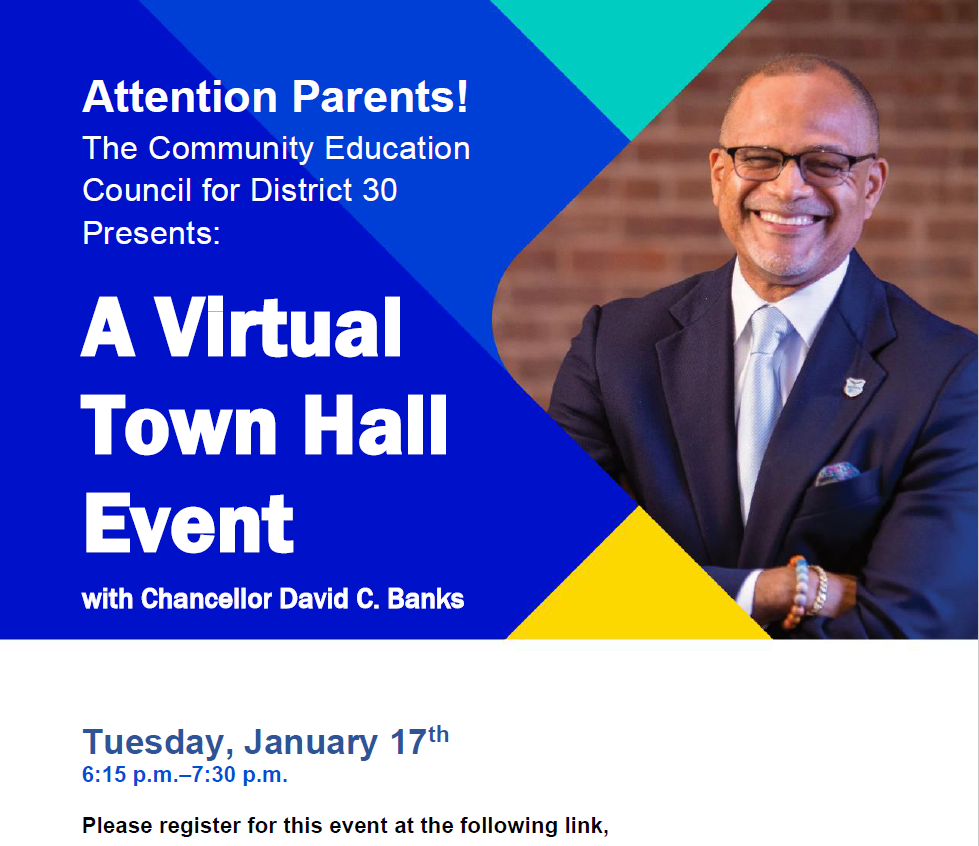 Greetings,
You are invited to attend the CEC30 VIRTUAL TOWN HALL EVENT WITH CHANCELLOR BANKS.
January 17th
6:15 PM
Please register: https://learndoe.org/cec/
English, Spanish, Bangla and Arabic flyers are attached.
Regards,
Gail Cohen
Administrative Assistant
Community District Education Council 30
28-11 Queens Plaza North, Room 512
Long Island City, NY 11101
718-391-8380
718-391-8500 (fax)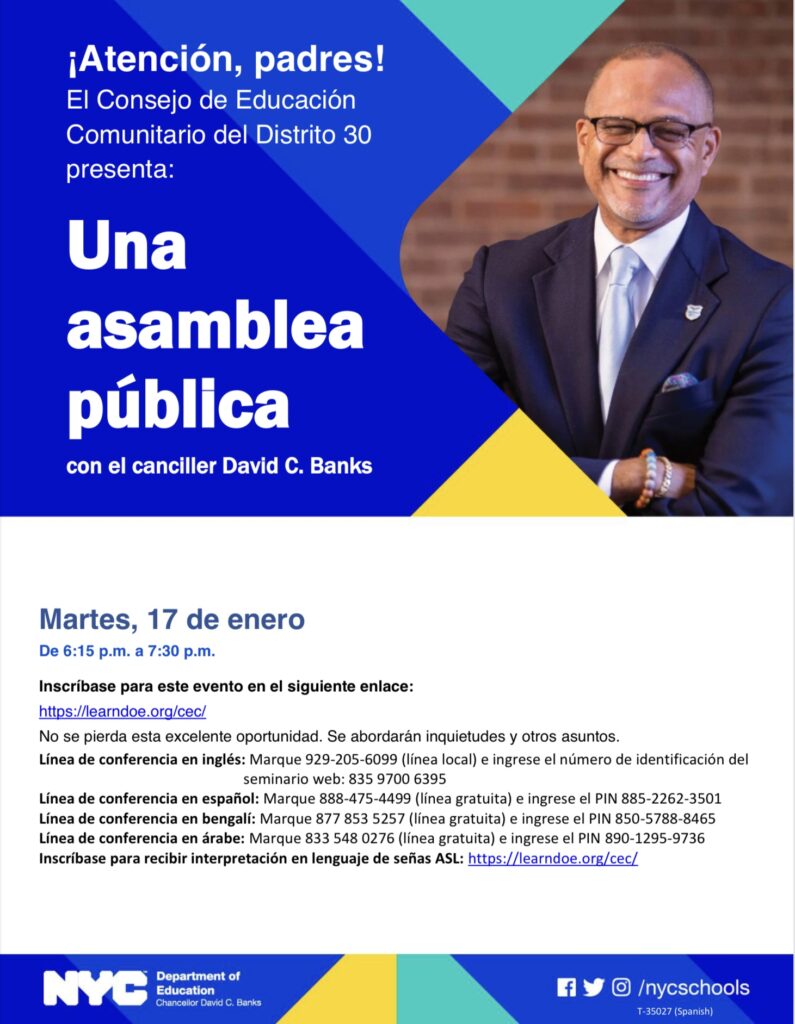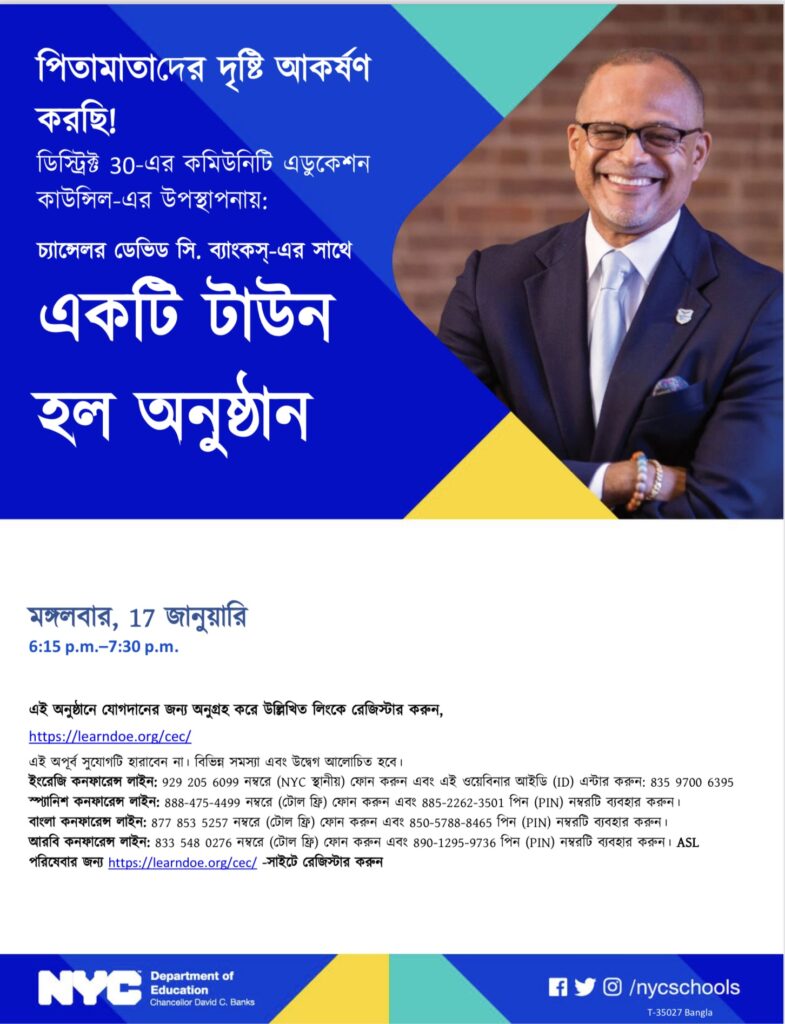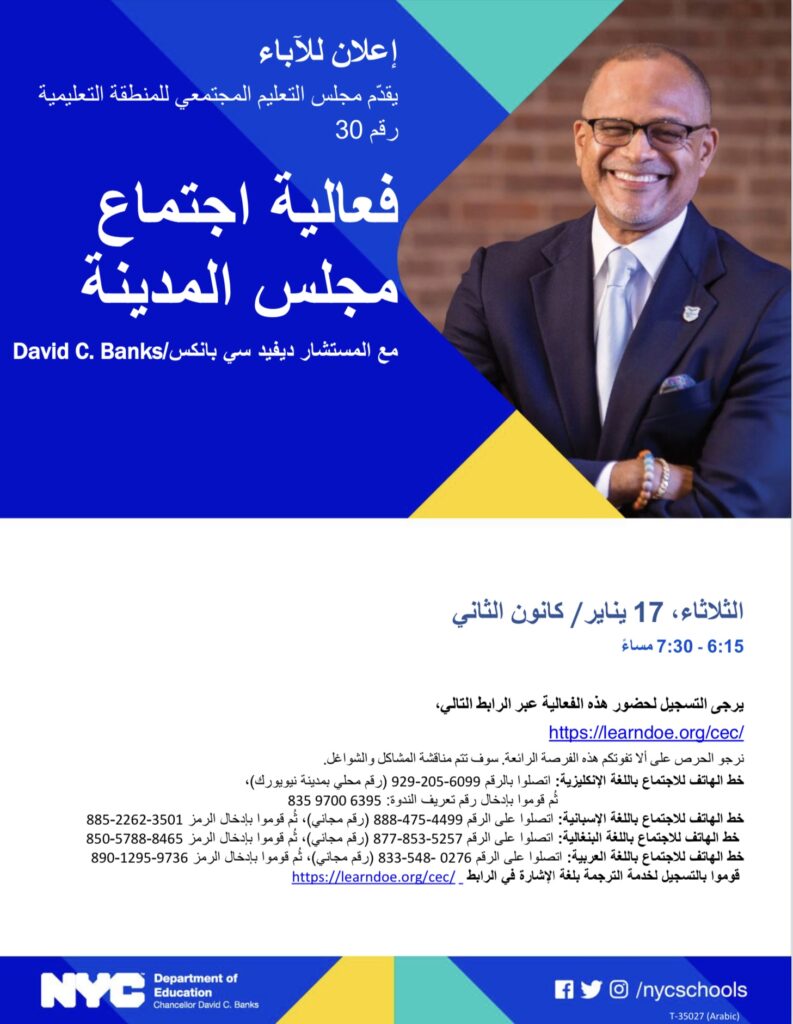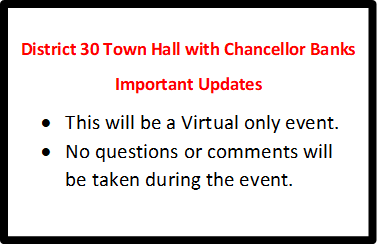 Greetings,
In preparation for the Town Hall that will be held with the Chancellor on January 17th, we are collecting questions and comments from the District 30 community.
Please send a question or comment for the Chancellor by 10:00 p.m. on Wednesday, January 11.
You can submit a question or comment here https://forms.office.com/r/RtaGatD4EB or when you register for the meeting at https://learndoe.org/cec/.
Thank you for your support.
Friendly reminder: The deadline to submit comments and questions for the Chancellor is this Wednesday, January 11th, at 10:00 PM.
Regards,
Gail Cohen
Administrative Assistant
Community District Education Council 30
28-11 Queens Plaza North, Room 512
Long Island City, NY 11101
718-391-8380
718-391-8500 (fax)