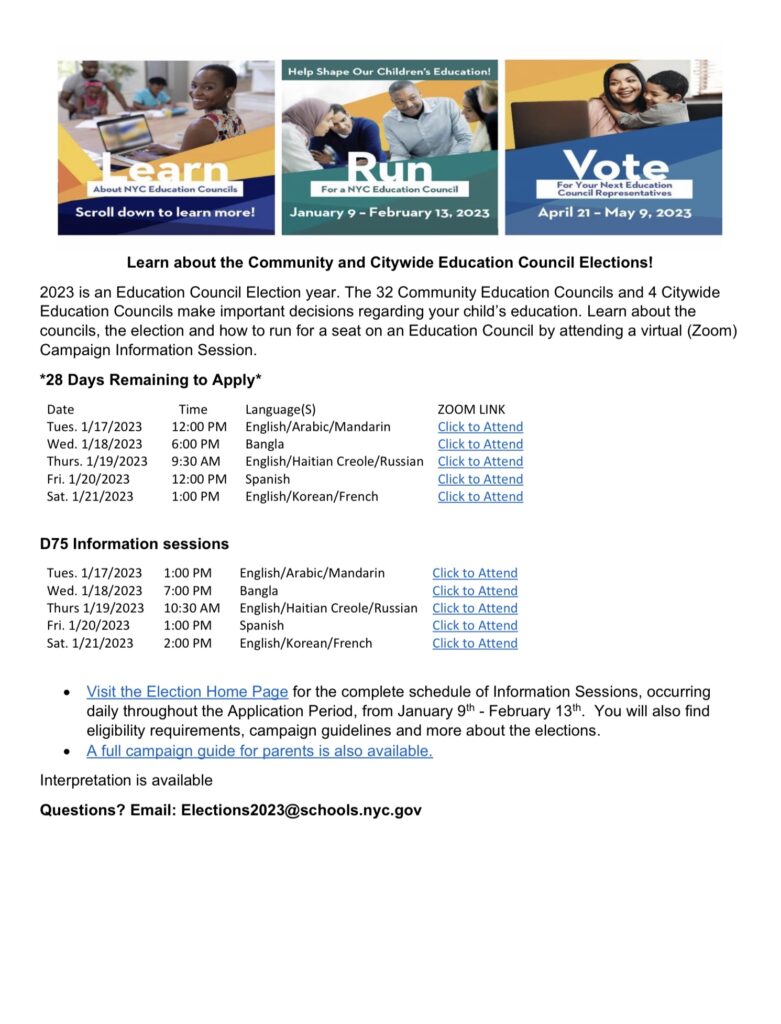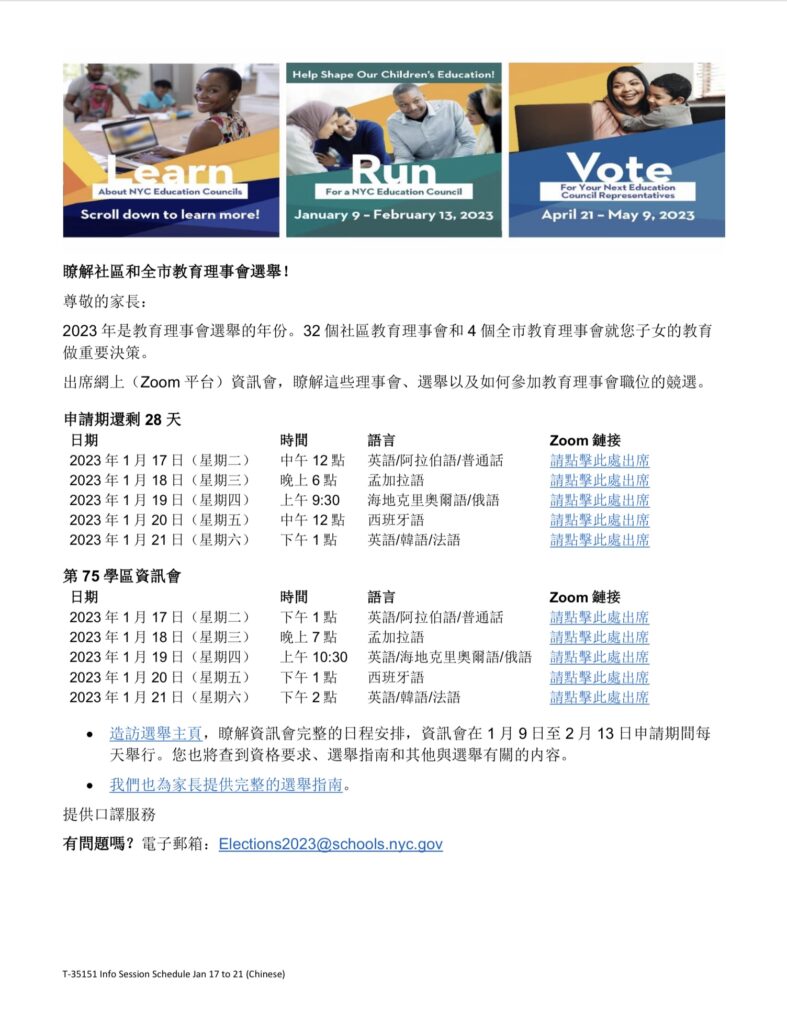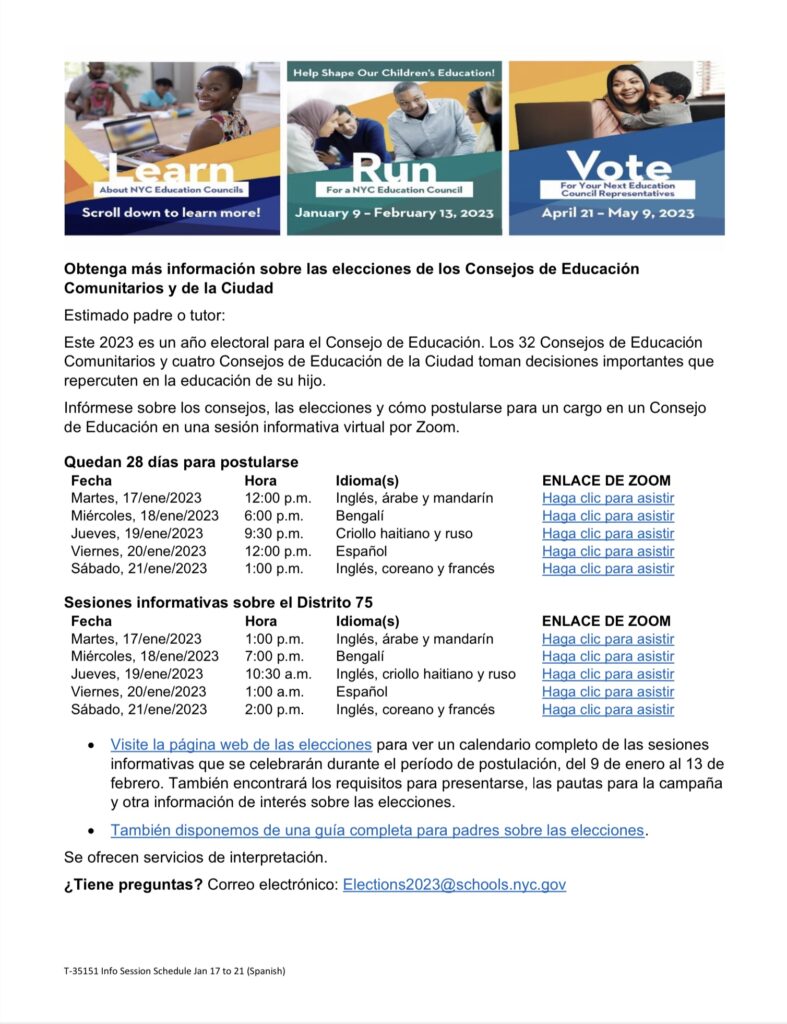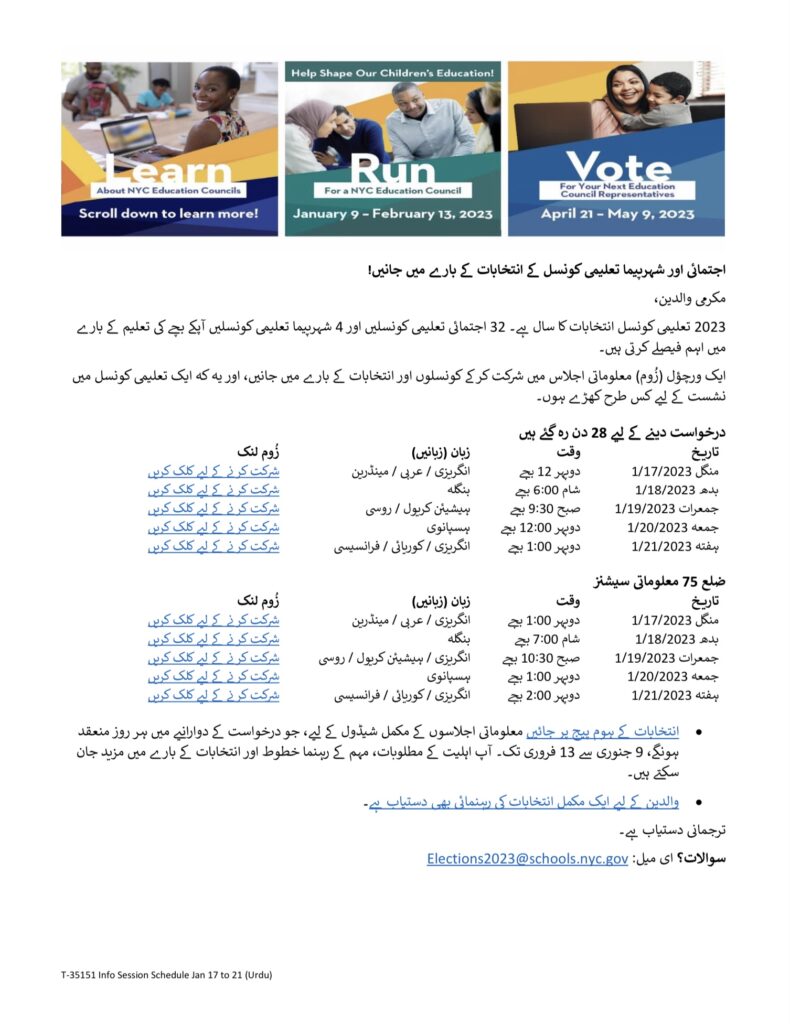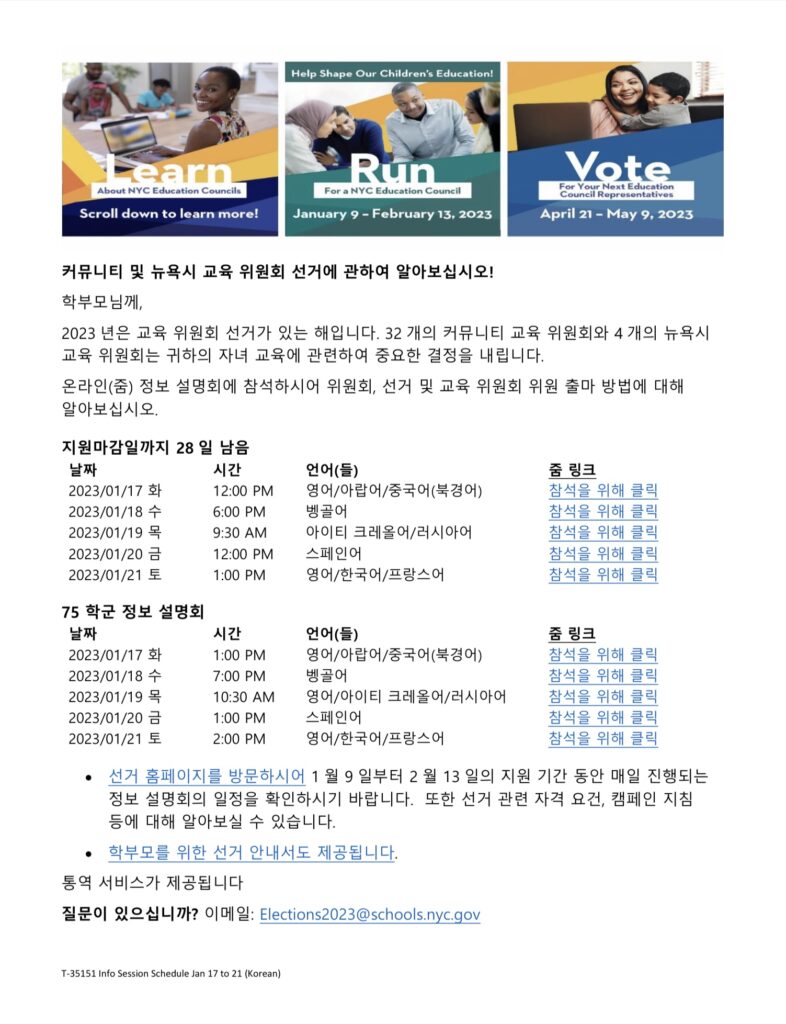 The CCEC Elections period has started, and I wanted to share some vital information with you.
The CCEC Elections team is hosting several information sessions to guide and encourage families to apply as candidates for their respective Education Councils and vote for the candidates.
I attached the information on those sessions in Chinese, English, Korean, Spanish and Urdu.
Please share this with the families in your community.
The links below have the same information:
If you or your families have any questions, you can email Elections2023@schools.nyc.gov
We appreciate your giving every parent an equal opportunity to run and vote.
You play a big part in making this election the most successful!
Best,
Maribell Perez-McDaniel
Parent Leadership Liaison| NYC Department of Education
Office of Family and Community Empowerment (FACE)
52 Chambers Street | New York, NY 10007
mperezmcdaniel@schools.nyc.gov
T: 212-374-6854 | C:929-459-4976
Connect with us at schools.nyc.gov