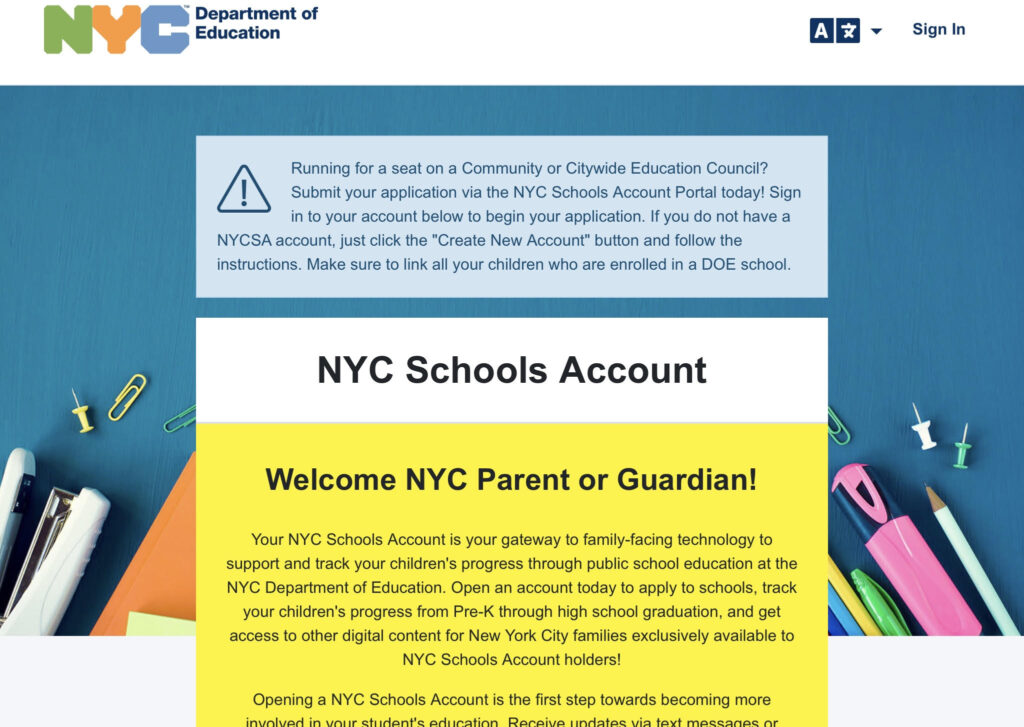 Please share this information with your school communities.
The NYC Schools Account portal will allow you to:
See your students grades, test scores and more in My Student
Take classes in Parent University
Report bullying
Access forms for your child
Reset your child's DOE account password
Access SupportHub
Review Your Child's Mandated IEP Services as well as and see the status of their teacher's special education certification status
You can also VOTE for your CEC and Citywide CEC representatives through NYCSA (In order for each legal guardian to vote they must have a separate account)
Log in here: https://www.schoolsaccount.nyc/
If you need a creation code, please contact your child's parent coordinator and include your child's OSIS #.
If you have any trouble navigating the portal, feel free to reach out.