Community Update: January 23rd
Dear Friend,Over the weekend, we saw yet another senseless mass shooting in our country, with 11 people dead in Monterey Park, California. We deserve to live in a country where every community is safe from gun violence. These mass shootings are so painful and I mourn for those who were violently stolen from us. Unfortunately, until we see comprehensive gun control at the Federal level, I fear that these shootings will continue.

Here in the City Council, I will continue to support gun violence prevention policies and organizations to ensure that our streets are as safe as they can be.

On Monday, February 6th at PS6, I'll be hosting a Town Hall so that we can discuss the future of our community and city. Please spread the word with your neighbors! I'm looking forward to seeing you there. The flyer for the event can be found below.This Thursday, in partnership with CUFFH, my office is hosting an affordable housing pop-up from 12 to 6PM. Come by 930 Flatbush Avenue to meet with a service specialist to apply for affordable housing and get your housing questions answered. More details can be found on the flyers below.

As a reminder, every Tuesday from 10AM to 6PM, CUNY Citizenship NOW will provide services at our district office at 930 Flatbush Avenue. If you would like to sign up to receive services, you can do so here. Alternatively, you can reach out to their Contact Center to schedule a legal appointments for their legal staff. CUNY Citizenship Now can be reached at (646) 664-9400 or (212) 652-2071 for an immigration appointment. The flyer for the event can be found below.

The deadline to apply/register for TPS Haiti is on August 3, 2024. Learn more here.

Dat limit pou w aplike/anrejistre pou TPS Aysisyen w se 23 Out 2024. Pou plis detay, ale sou lyen sa a.

As always, my team and I would love to hear from you. No constituent issue is too big or too small for us. We can be reached at 718-287-8762 for community concerns, and 212-788-7352 for legislative or budget concerns. Our office is also available for walk-ins or appointments at 930 Flatbush Avenue, Monday-Thursday. Feel free to reach out to us to share your thoughts on legislation, to inform us about an issue that needs to get fixed in the neighborhood, to help you navigate city agencies, or to invite me to a community event. We hope to hear from you soon!

Best,
Rita

Council Member Joseph spoke at a rally in support of her bill, Int 577, which will ban the sale of Menthol cigarettes in NYC. Because of racist marketing practices by Big Tobacco, menthol cigarettes disproportionately harm the Black community, and Council Member Joseph is working to end this injustice.

Council Member Joseph stopped by PS249, a Blue Ribbon school in our district, where she had the privilege of presenting a check for funds that will be used for technology upgrades at the school.

Council Member Joseph caught up with her friend, Pastor Thorton at Salem Missonary Baptist Church. The pastor gave a sermon, entitled "Liberation Comes Through Unity," and she looks forward to continuing to work with him to invest in young people.

Council Member Joseph thanks the American-Italian Cancer Foundation for sending their Mammogram Bus to Holy Cross Roman Catholic Church to help protect our neighbors from breast cancer! The office of Council Member Joseph offers a special thanks to the Brooklyn Alumnae Chapter of the Delta Sigma Theta Sorority Inc for their leadership in making this event happen! Ms. Kenya Johnson (the Chapter President) was instrumental in the partnership.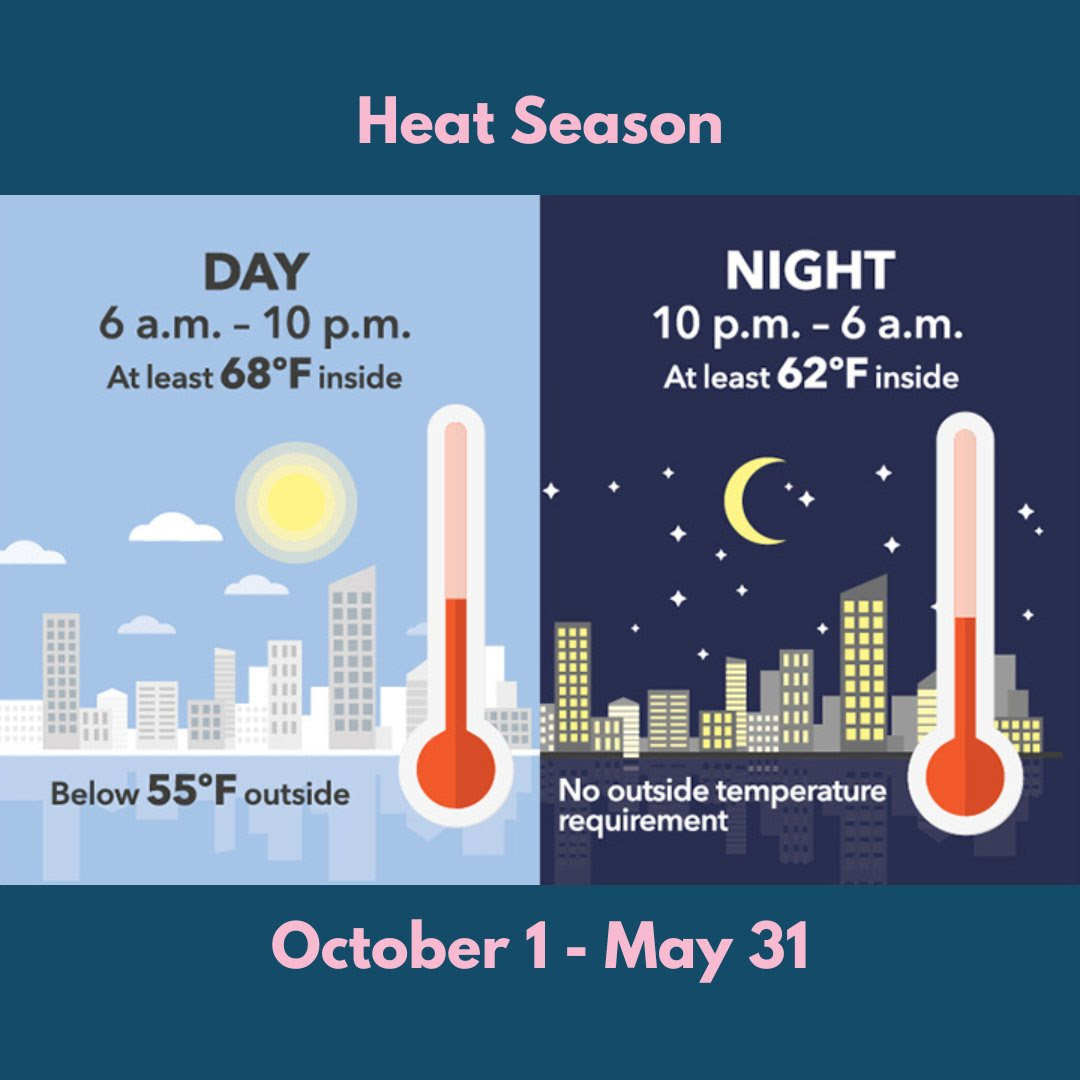 From October 1 – May 31, building owners are required to provide heating and maintain minimum temperatures. If you're a tenant without heat or hot water, contact your landlord. If they're unresponsive, file a complaint by calling 311. If you're a constituent, follow up with our office!
NHS Brooklyn is offering home repair grants to Brooklyn, NY, homeowners of 1-4 family homes, condos, and coops. Homeowners can receive up to $20,000 toward the cost of repairing their homes. Learn more here.
Job Opportunity from St. Gabriel's Older Adult Center
331 Hawthorne Street

Assistant Director

Qualifications
Bachelor's degree in Social Work, Gerontology or Human Services with at least one year of Supervisory Responsibilities, preferably with the aged population, Or, Four-years College Experience working in Community Management or Programs in the field of the aging (Accounting background is a plus)

Role
Assist the Director on every task of the Center's program and activity. Provide Case assistance and information to members and the supervision of the Program Coordinator

ResponsibilitiesTrack all incoming vendor bills, compile billing information and statics, including the monthly bank deposits, petty cash receipts and all vendor invoices in a timely manner.Provide and prepare billing reports for accounting purposes.Keep and track all daily attendance logs with required records.Provide and prepare billing reports, maintain service records.Submit all necessary reports to the accountant, no later than 3 days after the end of the month.Maintain safe and sanitary procedures in compliance with the NYC Fire Department, The Health Department Codes and DFTA regulations.Work closely with the Cook and Assistant Cook on all daily food usage records.Prepare the cost analysis of the Food and supply a monthly Inventory.Perform all duties about and in compliance with governmental laws and regulations and the New York City Department for the Aging.Work closely with the Director on assigned tasks, assisting in all other areas, when necessary.
Salary
This is a part-time position, with 2 weeks paid vacation. The hourly rate is $19.88 for 20 hours per week, with an annual income of $22,730


For more information, please contact Ms. Judith Villaroel at 718-773-4049

Job Opportunity from St. Gabriel's Older Adult Center
331 Hawthorne Street

Assistant Cook/Meal Preparer

QualificationsMinimum of two (2) years' experience, as a Cook.Must have a Food Protection Certificate.Must be in good health and the ability to stand for long hours.The ability to speak, read and write in English is necessary, while other languages can be a plus.
Role
Responsible to work in the kitchen assisting in the entire task assign by the Cook for preparation of breakfast and lunch. On site cooking in the absence of the Cook.

ResponsibilitiesAssist the cook in daily menu meal preparation service and clean-up.Perform tasks, relative to the food program as assigned by the cook and Director, including weekly inventory and cleaning schedule.In the absence of the cook, assumes responsibility for cooking and serving of all meals.Assist in recording daily food used menu, quantity of cost, and temperature record.Take food inventory and maintain orderly storage areas.Move, unpack, and store food and supplies.Adhere to health and safety standards.Wash all used pots, pans, and kitchen utensils between meals and at the end of each meal.Daily cleaning of stove, convection oven, all refrigerators/freezers and mop floors.Remove all kitchen garbage and recycle, break-down boxes from deliveries.Bi-weekly or as needed, scour, and deep clean the inside of all stoves, freezers, refrigerators, cabinets.Attend training as required by the Director and the Department of the Aging.
Salary
This is a part-time position, with 2 weeks paid vacation. The hourly rate is $20.74 for 25 hours per week, with an annual income of $25,943


For more information, please contact Ms. Judith Villaroel at 718-773-4049

An Important Note from Brooklyn Legal Services Corporation A

Brooklyn Legal Services Corporation A ("Brooklyn A or BKA") is a non-profit legal services provider that provides free services for tenants including eviction prevention, repairs, and tenant association organizing; for homeowners seeking help with foreclosure prevention, bankruptcy, and protection against scams, predatory lending, and deed theft; for taxpayers facing issues with the IRS and New York State; and small business owners and non-profits that need commercial lease assistance. If you or someone you know would like to learn more about the event or BKA's services, please reach out to info@bka.org or call 718.487.2300.
An Important Note from the Brooklyn Center for Independence of the Disabled

If you or someone you know has a disability, the Brooklyn Center for Independence of the Disabled (BCID) can help you. BCID can give you advice on getting housing, Social Security/Disability insurance, or Medicaid. We can also connect you with people who have similar disabilities.
BCID also works to make life better for people with disabilities. We advocate for accessible transportation, fair pay for home care workers, and more. All of BCID's services and advocacy are free, and we serve people with any type of disability.
For more information about how BCID can help you or how to get involved with our advocacy campaigns, call 718-998-3000 during business hours or write info@bcid.org.
The New-York Historical Society offers free online citizenship classes for green card holders preparing for the naturalization interview. The online citizenship course prepares permanent residents for the civics test portion of the United States Citizenship and Immigration Services (USCIS) naturalization interview. More info can be found here.
Pillars NYC is providing FREE training to become a certified home aide, teacher's assistant, and more! Sign up here.
Mental Health Crisis Lifeline: 988988 is the new nationwide number for anyone in mental health crisis or concerned about a loved one. You can text or call 24/7 for resources and support. Read more about this service here.
An Important Note from SHARED Cancer Support:

Call SHARE Cancer Supoort's breast, ovarian, uterine or metastatic breast cancer Helpline and speak with a survivor or caregiver who's been there. We can answer your questions, talk with you about treatments, help you sort through your options and make informed decisions. We can connect you with a peer whose situation is similar to yours, or we can just listen.
Breast Cancer (toll-free in English and Spanish) 844-275-7427
Ovarian Cancer (toll-free) 866-537-4273
Uterine Cancer (toll-free) 844-582-6005
Espanol (Seno y Ovario) 212-719-4454
Caregivers (toll-free) 844-275-7427
An Important Note from The Community Service Society of New York:

The Community Service Society of New York (CSS) has worked with and for New Yorkers since 1843 to promote economic opportunity and champion an equitable city and state. CSS powers change through a strategic combination of research, services, and advocacy to make New York more livable for people facing economic insecurity. For more information on the CSS visit their website.
DSNY recruits temporary, per diem snow laborers. These workers are called on after heavy snowfalls to remove snow and ice Citywide from areas like bus stops, crosswalks and fire hydrants. Pay starts at $17.00 per hour and increases to $25.50 per hour after the first 40 hours worked in a week. To be eligible, applicants must be:At least 18 years old.Eligible to work in the United States.Able to perform heavy physical labor.Find more info here.
An Important Note from National GridQualifying customers with unpaid balances may have them forgiven through a bill credit for their electric and gas bills. Receive more information here.
HEAP applications are now open. You can find more information here.