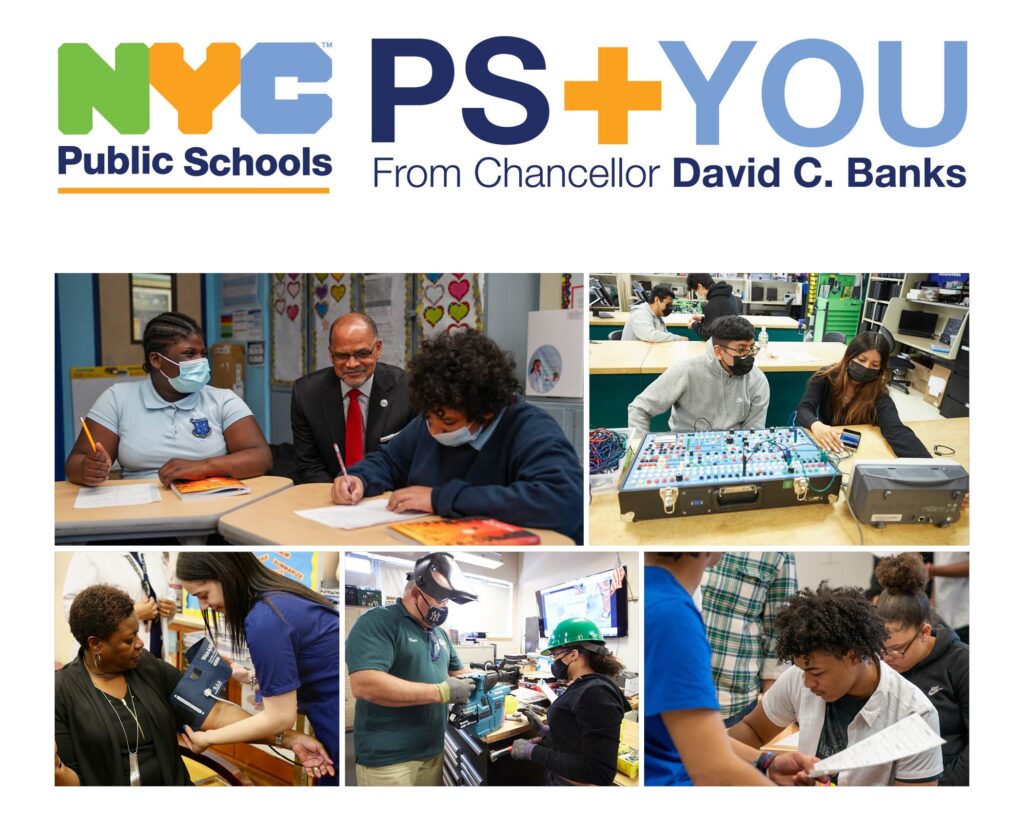 العربية / বাংলা / 中文 / Français / Kreyòl ayisyen / 한국어 / Русский / Español / اردو

Creating Pathways from School to Rewarding Careers
Dear New Yorkers,
We want every child in the New York City Public Schools to walk off the commencement stage and feel ready to embark on the bold future they see ahead. The truth is, this can only happen if we help students see the connection between what happens in school and the 21st-century workforce they expect to join. This week, I am delighted to share an initiative that is doing just that.
March 6 kicked off the city's second Career Discovery Week, an initiative that brings public high schoolers into workplace settings across the city for a day of career exploration. More than 2,400 tenth-graders from approximately 70 public schools will get immersive, up-close exposure to potential professions through interactive day-long visits at some of the city's leading employers.
Throughout the week, more than 85 corporations and other organizations will host students for a full day of programming that will include executive-led career panels, workplace tours, interactive technology demonstrations, work-based group challenges, and more. For example, students can participate in a coding session at Google, a resume writing workshop at Verizon, learn about personal branding and the business of basketball at NBA/WNBA headquarters, and attend a job application workshop at the National Grid.
Career Discovery Week is an example of what we can accomplish when we work collaboratively. I want to thank the Partnership for New York City and the city's leading employers for bringing these life-changing opportunities to our students. This week's events are also part of NYC Public Schools' Student Pathways initiative, which is preparing students to work in high-growth, high-wage sectors like health care, technology, and business.
Through these partnerships, our students are making connections with professionals who can serve as mentors, provide recommendations when they apply to future jobs, and develop a broader network of relationships beyond school. When we make these investments in our students, we are not just investing in their future, we are investing in our city's and nation's future.
We are committed to making high school relevant and meaningful to our students—so they truly see it as a pathway to a rewarding career and long-term economic security.

Soaring high,
David C. Banks
Chancellor
Our Weekly Recap Video
And here's the weekly video from Mayor Eric Adams. If you're interested in receiving updates directly from the Mayor's Office, please click here.