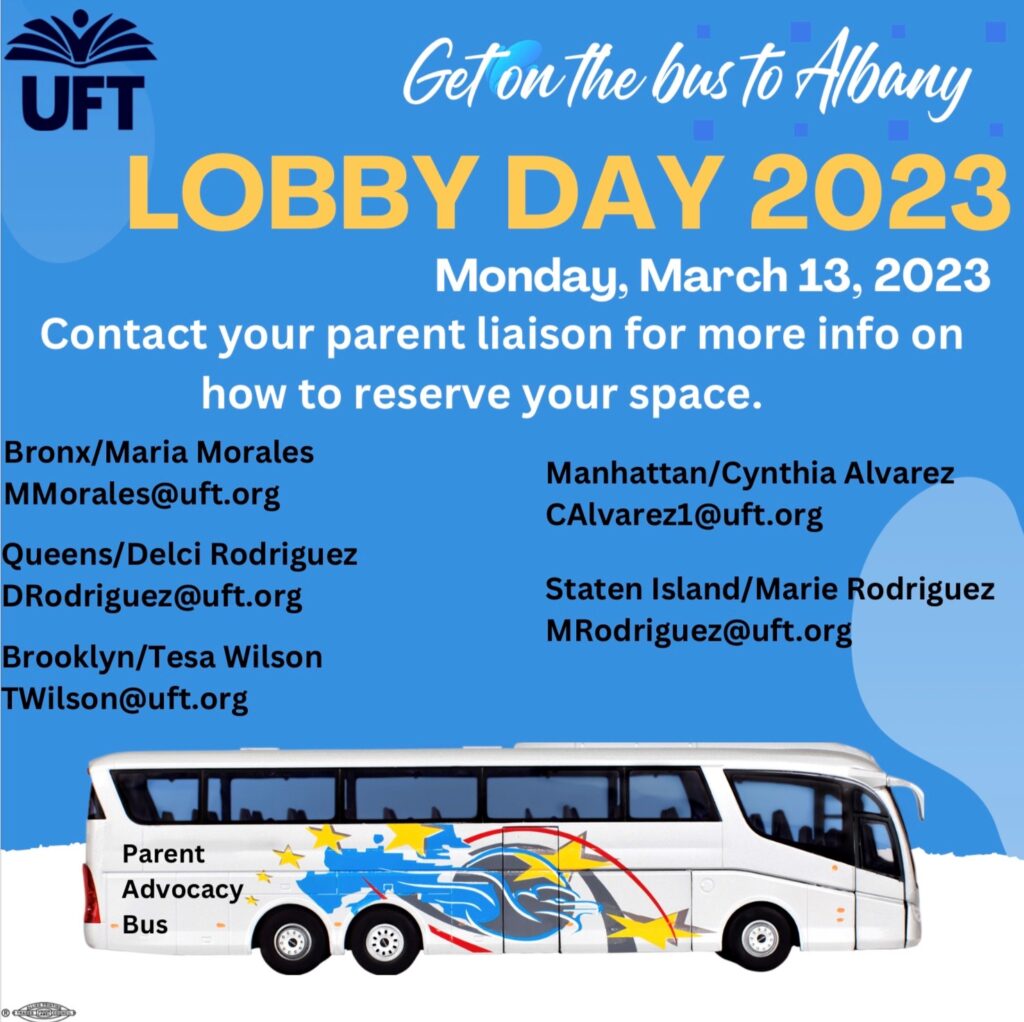 Greetings,
I hope you all are fired up for a month full of advocacy and being active!
Join us for a bus trip on Lobby Day up to Albany on Monday, March 13th, 2023 for all New York City families! That includes mom, dad, grandparents, children, cousins and so on!
Tell a friend to tell a friend we have the opportunity to stand front and center amongst one another and let our elected officials know how our children, school staff, and families are being affected by cuts to the budgets for Education, all of these "zombie" corporate Charter schools, and so much more! We will let them know it's time to do the work we elected them to do and hold them accountable for everything they said they would do!
If you're available, get on the bus! Please respond to this email. The Queens bus is leaving from in front of the office at:
118-35 Queens Boulevard
Forest Hills, NY 11372
6:30AM Departure from Queens office
3:30 PM Departure from Albany
Breakfast and lunch will be served!
Space is limited so please let me know if you'll be in attendance!
If you're unable to make it, share the flyer! Make a poster or write a letter and give it to someone going so they can pass on your message! The time is now, so let's get active!
I hope to see you there!
Delci M. Rodriguez, MA
Parent and Community Liaison
118-35 Queens Boulevard
7th Floor
Forest Hills, NY 11375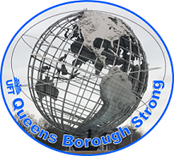 ~Life's most persistent and urgent question is, 'what are you doing for others?' ~ Martin Luther King, Jr.