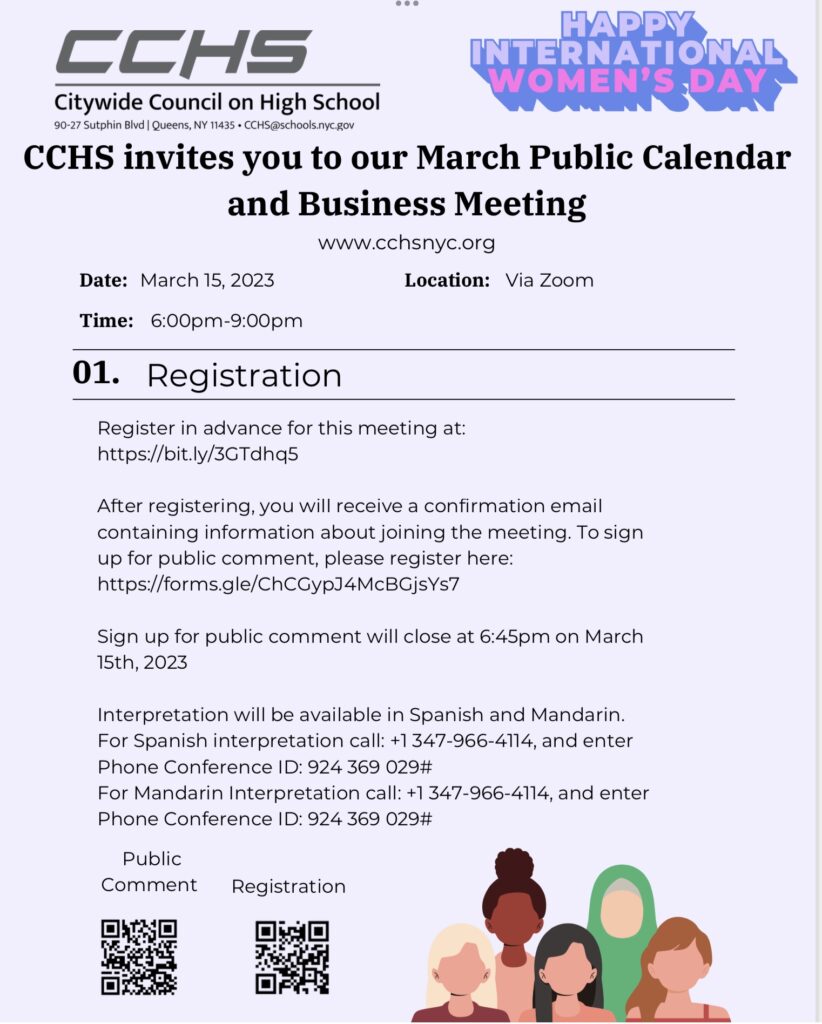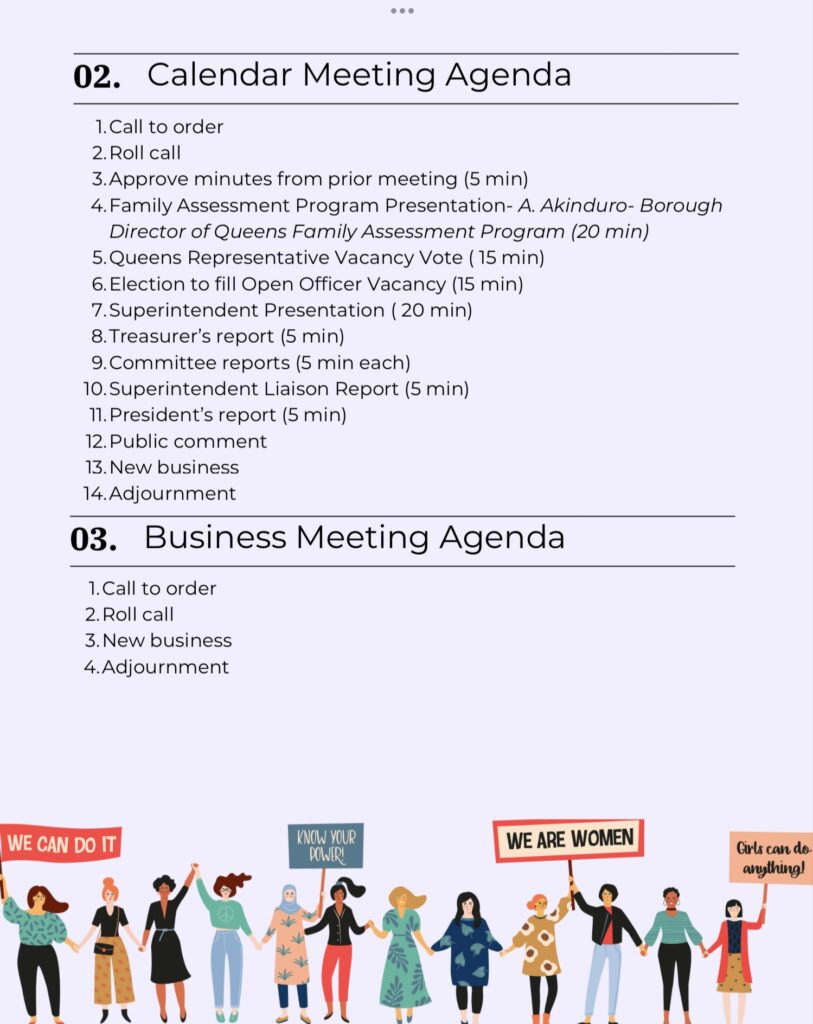 CCHS invites you to our Calendar & Business Meeting
Date: March 15th, 2023
Time: 6:00 pm
Register in advance for this meeting at: https://bit.ly/3GTdhq5.
After registering, you will receive a confirmation email containing information about joining the meeting. To sign up for public comment, please register here: https://forms.gle/ChCGypJ4McBGjsYs7
Sign-up for public comment will close at 6:45 pm on March 15th, 2023
Interpretation will be available in Spanish and Mandarin.
For Spanish interpretation call: +1 347-966-4114 and enter Phone Conference ID: 924 369 029#
For Mandarin Interpretation call: +1 347-966-4114 and enter Phone Conference ID: 924 369 029#
Thanks,
Citywide Council on High Schools
90-27 Sutphin Blvd | Queens, NY 11435
CCHS@schools.nyc.gov
Office: 718-557-2509