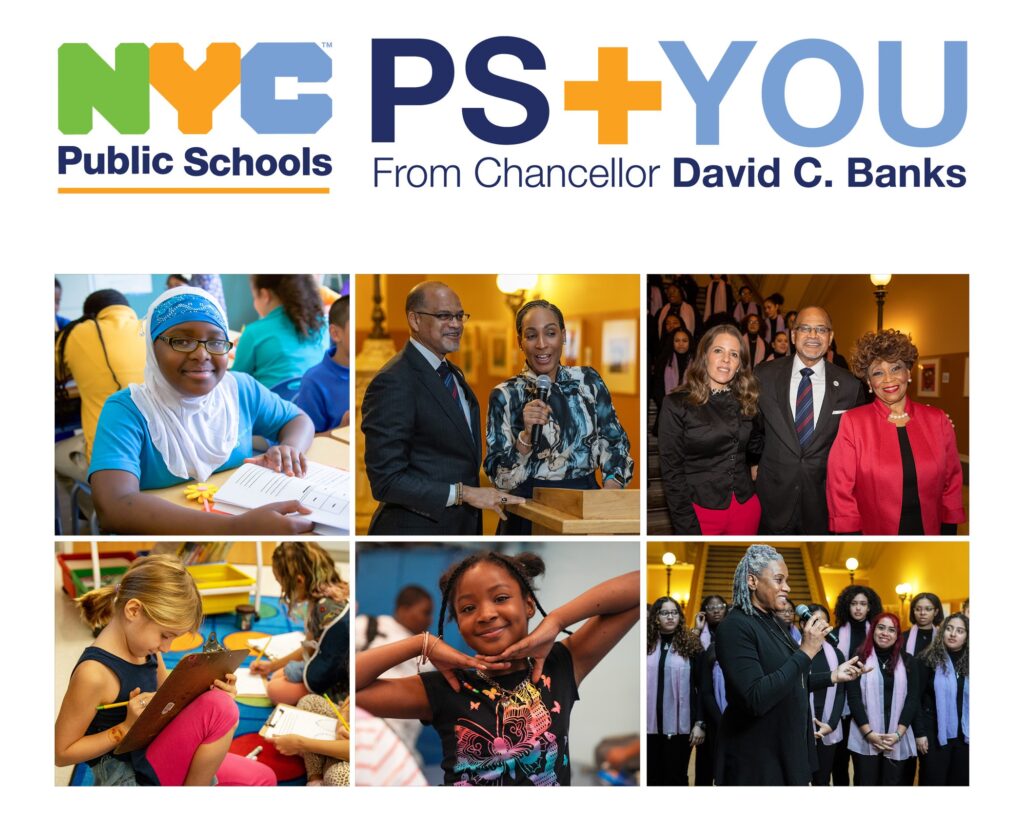 العربية / বাংলা / 中文 / Français / Kreyòl ayisyen / 한국어 / Русский / Español / اردو


Celebrating Women across the City
Dear New Yorkers,
March is Women's History Month, and New York City Public Schools joins our families in honoring the incredible contributions women have made to our city, our nation, and our world—in countless ways, through science, medicine, art, literature, politics, activism, and so much more.
Part of my mission is to ensure that all our students study the contributions women have made throughout history: not just during Women's History Month but throughout the school year. To reach their full potential, young women need to see the role models who have walked through every door of opportunity, blazed a new trail, and persisted in ensuring equality.
Women like Bronx-born lawyer Sonia Sotomayor who became the first Latina to serve on the United States Supreme Court.
Women like Brooklyn-born Joy Reid, who became cable television's first Black female primetime anchor as host of the MSNBC show, The ReidOut.
Women like Grace Meng, U.S. Congresswoman from Queens, who is the first—and only—Asian American member of Congress from New York State.
Of course, there are so many more women from so many different walks of life who model the perseverance and determination that breaks barriers. I was honored to celebrate two of them during a Women's History Month celebration at our central office in Manhattan last week.
Vy Higginsen, a noted author, playwright, radio and TV personality, talked about her classic Black gospel musical, "Mama I Want To Sing!," which has been playing in Harlem for 40 years now. Her Mama Foundation for the Arts has been teaching music to young people for decades; Vy said it's been wonderful to watch these kids "grow and blossom and become who they were meant to be in their destiny."
Nayeli Chavez-Geller, the New York City correspondent for Univision's network newsmagazine show "Primer Impacto," gave a riveting talk–about her journey from Mexico to New York City as a 15-year-old to a journalism career where she now gets to tell other people's stories.
If we were inspired by our guest speakers, we were equally moved by the brilliant Bella Voce Choir from Celia Cruz High School of Music in the Bronx; the young women performed three truly uplifting songs under the direction of Jacqueline Bergland. My heart soared hearing these young women sing their hearts out for us.
I want to thank everyone who participated in our celebration. I also want to honor the women who are the unsung heroes in our school system every day. The women who teach and care for our children. The women who lead our schools. The women who oversee the programs and policies that support our children's education. The women who work tirelessly to put all our students on pathways to the bright futures that lie ahead of them, with every door of opportunity wide open. Our future can only be bright with the continued contributions of women.
Soaring high,

David C. Banks
Chancellor
There's Still Time to take the NYC School Survey
The annual NYC School Survey is a great opportunity for you to tell us how we're doing and what more we can do to make your school a better place to learn. We strongly encourage every parent, student, and staff member to complete the survey, which is available in 10 languages. The deadline is March 31.
How to access the survey:
If your child is in grades K–12, you will need your child's nine-digit student identification number, or OSIS, to begin filling out your survey online. You can find the OSIS on your student's report card, school ID card, or on their NYC Schools Account. Once on the survey page, you must enter "f", followed by your child's OSIS to access the survey. Note that the "f" must be lowercase. Families should reach out to their child's school if they need support identifying their child's Student Identification Number.
If your child is in 3-K or Pre-K, please contact your child's school or program to receive your survey access code.
Families can also take the survey by logging on to their NYC Schools Account (NYCSA) Portal, where they can also see their students grades, test scores, and more.
Our Weekly Recap Video
For translations, please visit our YouTube page. And here's the weekly video from Mayor Eric Adams. If you're interested in receiving updates directly from the Mayor's Office, please click here.