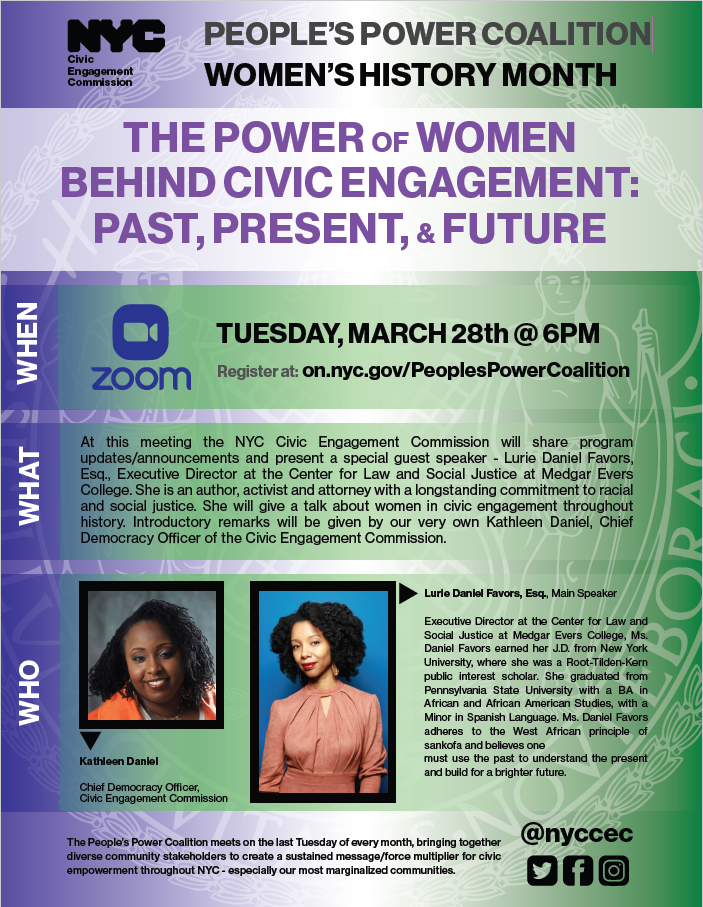 Peace and Blessings,
I'd like to start off by wishing Ramadan Mubarak to all who are observing! I am reaching out to invite you to join us for our Women's History Month celebration on Tuesday, March 28th at 6:00pm (see below for details). This month our special guest speaker is Lurie Daniel Favors, Esq., Executive Director at the Center for Law and Social Justice at Medgar Evers College. The topic of discussion will be on the Power of Women behind Civic Engagement you don't want to miss out!
You can find the registering link here. Once you register the meeting link that will be sent is valid through June. Meetings for the People's Power Coalition will occur the last Tuesday of every month at 6:00pm. Please share within your networks. Thank you and have a wonderful day.
Kind Regards,
Samira