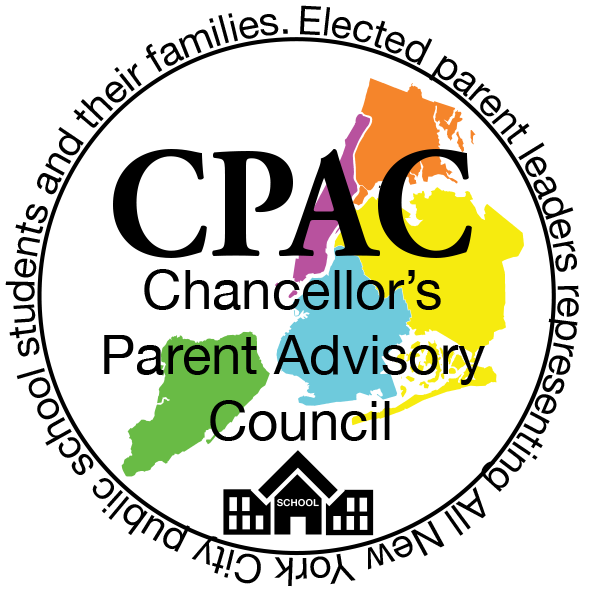 Topic: CPAC General Membership Meeting
Time: April 20, 2023, 9:30 AM Eastern Time (US and Canada)

Please join us as an observer. All are welcomed!
The meeting will be livestreamed on CPAC's YouTube channel
CPAC NYC – YouTube

Reminder:
For the purposes of voting on any CPAC business, only the voting members/designee of your district who is eligible to vote shall be seated at the table and/or virtually on Zoom.

April's Theme: CCEC Candidate Forums / Elections & PA/PTA Spring Elections!

Agenda*
09:30 – Roll Call
09:35 – CPAC Business & Updates
09:50 – Voting on CPAC Proposed Bylaws amendments
10:05 – FACE Updates
10:15 – 1st Deputy Chancellor Dan Weisberg
10:30 – Summer Rising
11:00 – NYC DOE Chancellor David C. Banks
11:30 – NYS Assemblyman Michael Benedetto




THANK-YOU FOR ATTENDING!

*Agenda items and times are subject to change based on the Chancellor's availability, team, and Guest Speakers.
​​​​​​​
FRIEND ON
FACEBOOK
​​​​​​​Chancellor's Parent Advisory Council
CPAC
Email: infocpacnyc@gmail.com

Tweed Courthouse
52 Chamber Street
New York, New York 10007