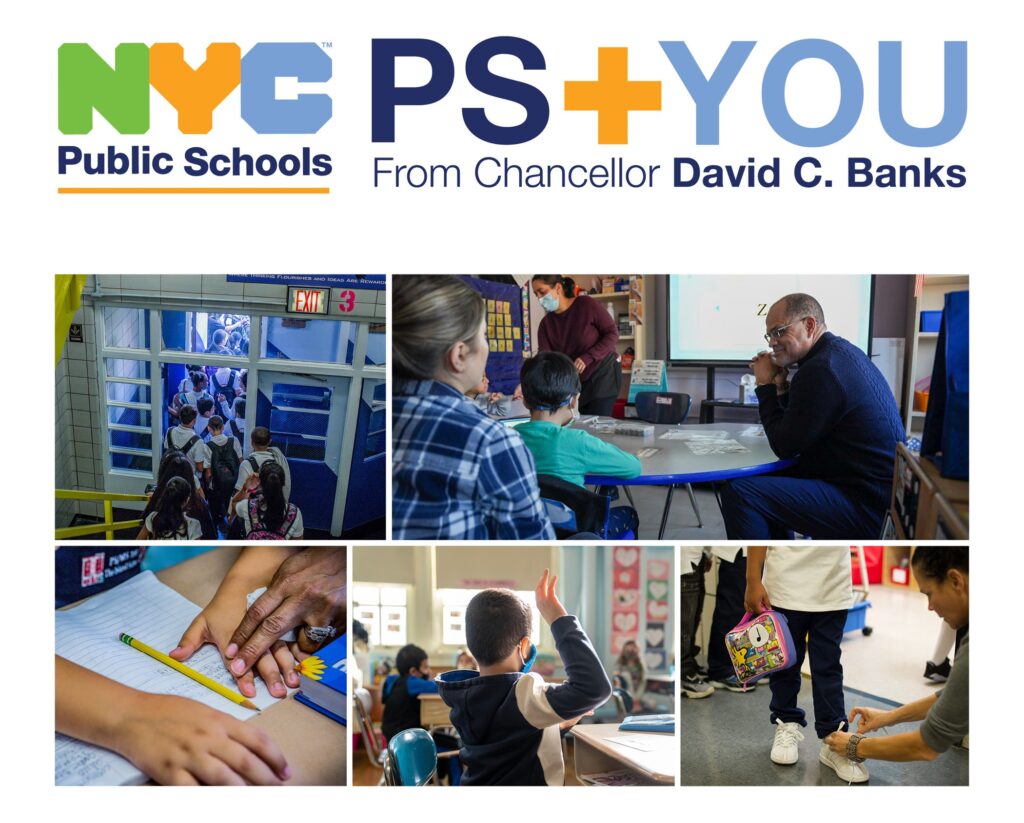 العربية / বাংলা / 中文 / Français / Kreyòl ayisyen / 한국어 / Русский / Español / اردو


Celebrating Immigrant Heritage Week
Dear New Yorkers,
This week, schools throughout the city will be celebrating Immigrant Heritage Week—and recognizing the many ways immigrants have made our city stronger and so special. As I travel around the city, I am inspired by the rich and diverse cultures that make up our communities. The whole world lives in New York City, and we welcome people from all parts of the globe each and every day.
At NYC Public Schools, we are proud to continue the city's longstanding tradition of honoring and celebrating our newest New Yorkers. Every student—regardless of immigration status —has the right to a high-quality public education and it is our duty to ensure that they have access to the wraparound services they need to thrive.
We all know that every child's needs and experiences are unique. That is why we are working alongside our agency partners on a number of different fronts, especially through Project Open Arms, to make sure every student has access to critical resources. Additionally, new students and their families are empowered to select the English Language Learner program that best suits their needs, and we provide all materials translated into their home language.
In recognition of the great diversity of our school communities, our educators practice culturally-responsive teaching and have rolled out the Hidden Voices initiative which includes lessons and materials that best support our students' learning. Beyond academics, we offer social-emotional, trauma-informed mental health supports in every school, and many of our schools have stepped up to address these needs at home as well.
As Chancellor of NYC Public Schools, I am immensely proud of our students, teachers, and school leaders who have worked tirelessly the past several months as we welcome our newest New Yorkers with open arms. Across the city, there are students like Annabelle at P.S. 24 in Brooklyn who have taken the time to create neighborhood maps and "travel guides" for new families to know where important landmarks like the post office or library are located. At P.S. 33 in Manhattan, fourth-graders created English-Spanish dictionaries to help their new classmates learn key phrases to be able to make new friends. And we are so grateful to our parents who stepped up to partner with food pantries, host clothing drives, and hand out backpacks with school supplies for those in need.
Our city has always stood with those seeking refuge and shelter, and we are proud to continue that legacy—and stand with all New Yorkers during Immigrant Heritage Week.
Soaring high,
David C. Banks
Chancellor
Summer Rising Application Opens April 17
The application portal for Summer Rising 2023 is now open! You can apply for the City's free summer academic and enrichment programming at nyc.gov/SummerRising. The portal is translatable and accessible from any device with an internet connection. Trained parent coordinators are on hand to assist families who need support in completing the application. The application window will close on May 1, and we'll confirm placements by email approximately a week later.
NYC Education Council Elections Begin April 21
Voting for your Community and Citywide Education Council members is one of the best ways for you to have a direct impact on issues that affect your school community. To vote, you need an NYC Schools Account (NYCSA) with your New York City public school student linked. If you do not have an account, you can sign up at schoolsaccount.nyc today. If you need help creating an account or linking your children to it, speak with your school's Parent Coordinator. You can learn more about the parents running for seats on your local and citywide councils at apps.schools.nyc/CECProfiles. Voting is open through May 9.
Our Weekly Video
The P.S. 7 Community Boutique Helps Newcomer Families in East Harlem.
And here's the weekly video from Mayor Eric Adams.