Community Update: May 15th
Dear Neighbor— Happy Monday! Let's catch up!

Last week, in honor of Mental Health Awareness Month, I met with young women to discuss the importance of mental health services in our city and what the Council can do to ensure that all New Yorkers have access to quality services.

I also attended several executive budget hearings including the Committees on General Welfare, Civil and Human Rights, Immigration, Youth Services; and Higher Education.

REMINDER: I will hold a joint hearing with the Committee on Finance on Monday, May 22, 2023. Set your calendars! This is something you don't want to miss.

This coming Thursday, May 18, 2023, Council Members Louis, Narcisse, Ossé and I will host a Haitian Flag Day event at the Brooklyn Children's Museum. Join us for a night of culture and food from our island home. For more information, see the flyer below.

Lastly, I'd like to share that a portion of the tickets to the Brooklyn Botanic Garden are available each day free of charge. Click here for more information.

As always, my team and I would love to hear from you. We can be reached at 718-287-8762 for community concerns, and 212-788-7352 for legislative or budget concerns. Our office is also available for walk-ins or appointments at 930 Flatbush Avenue, Monday-Thursday. Feel free to contact us to share your thoughts on legislation, inform us about an issue that needs to get fixed in the neighborhood, help you navigate city agencies, or invite me to a community event.

Thank you for reading. I hope to hear from you soon.

— Rita

Council Member Joseph and Public Advocate Williams at the annual "Ayiti Nou La Toujou" Parade.

Do you or someone you know need rain barriers? Call us!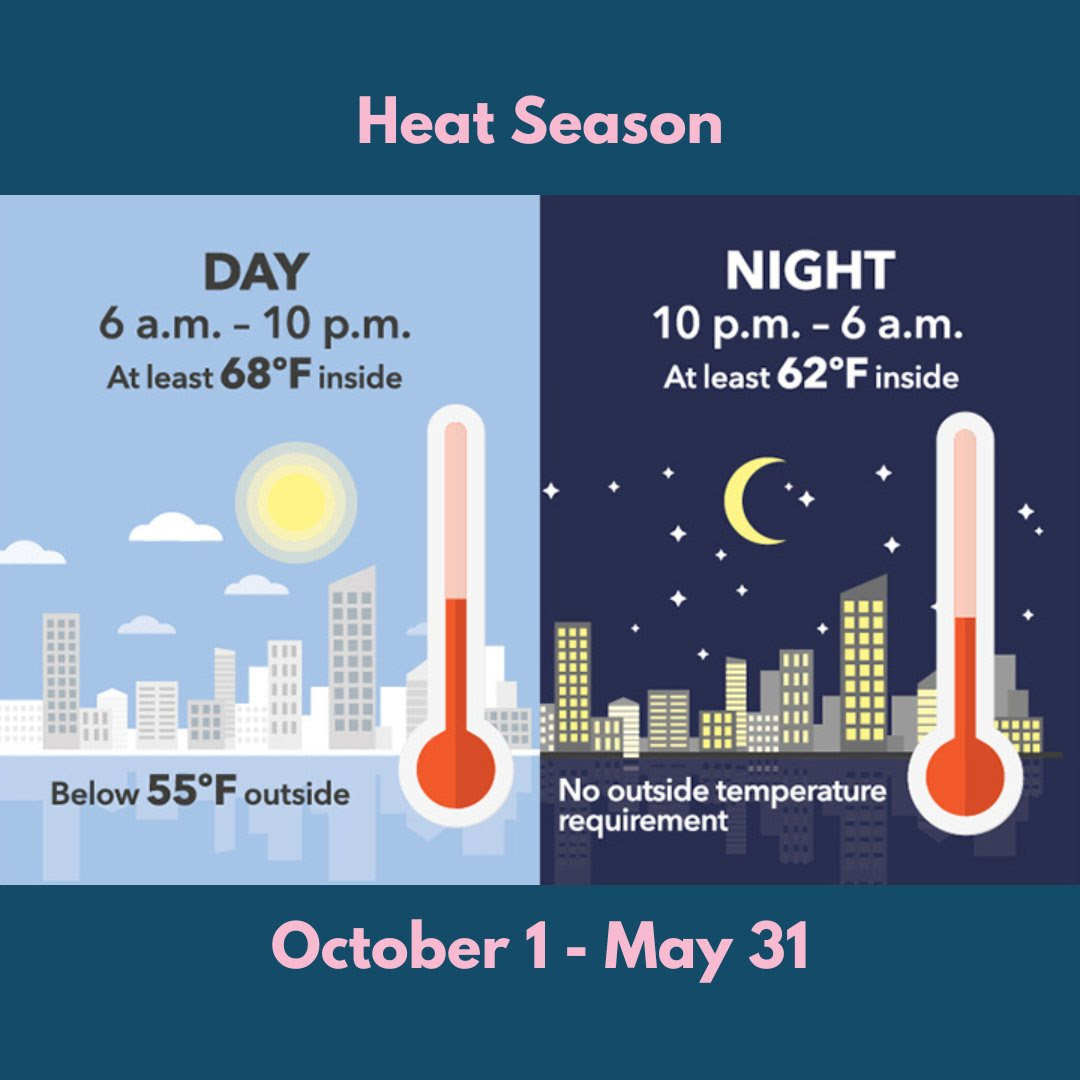 From October 1 – May 31, building owners are required to provide heating and maintain minimum temperatures. If you're a tenant without heat or hot water, contact your landlord. If they're unresponsive, file a complaint by calling 311. If you're a constituent, follow up with our office!

NHS Brooklyn is offering home repair grants to Brooklyn, NY, homeowners of 1-4 family homes, condos, and coops. Homeowners can receive up to $20,000 toward the cost of repairing their homes. Learn more here.
An Important Note from Brooklyn Legal Services Corporation A

Brooklyn Legal Services Corporation A ("Brooklyn A or BKA") is a non-profit legal services provider that provides free services for tenants including eviction prevention, repairs, and tenant association organizing; for homeowners seeking help with foreclosure prevention, bankruptcy, and protection against scams, predatory lending, and deed theft; for taxpayers facing issues with the IRS and New York State; and small business owners and non-profits that need commercial lease assistance. If you or someone you know would like to learn more about the event or BKA's services, please reach out to info@bka.org or call 718.487.2300.
An Important Note from the Brooklyn Center for Independence of the Disabled

If you or someone you know has a disability, the Brooklyn Center for Independence of the Disabled (BCID) can help you. BCID can give you advice on getting housing, Social Security/Disability insurance, or Medicaid. We can also connect you with people who have similar disabilities.
BCID also works to make life better for people with disabilities. We advocate for accessible transportation, fair pay for home care workers, and more. All of BCID's services and advocacy are free, and we serve people with any type of disability.
For more information about how BCID can help you or how to get involved with our advocacy campaigns, call 718-998-3000 during business hours or write info@bcid.org.
The New-York Historical Society offers free online citizenship classes for green card holders preparing for the naturalization interview. The online citizenship course prepares permanent residents for the civics test portion of the United States Citizenship and Immigration Services (USCIS) naturalization interview. More info can be found here.
Pillars NYC is providing FREE training to become a certified home aide, teacher's assistant, and more! Sign up here.
Mental Health Crisis Lifeline: 988988 is the new nationwide number for anyone in mental health crisis or concerned about a loved one. You can text or call 24/7 for resources and support. Read more about this service here.
An Important Note from SHARE Cancer Support:

Call SHARE Cancer Supoort's breast, ovarian, uterine or metastatic breast cancer Helpline and speak with a survivor or caregiver who's been there. We can answer your questions, talk with you about treatments, help you sort through your options and make informed decisions. We can connect you with a peer whose situation is similar to yours, or we can just listen.
Breast Cancer (toll-free in English and Spanish) 844-275-7427
Ovarian Cancer (toll-free) 866-537-4273
Uterine Cancer (toll-free) 844-582-6005
Espanol (Seno y Ovario) 212-719-4454
Caregivers (toll-free) 844-275-7427
An Important Note from The Community Service Society of New York:

The Community Service Society of New York (CSS) has worked with and for New Yorkers since 1843 to promote economic opportunity and champion an equitable city and state. CSS powers change through a strategic combination of research, services, and advocacy to make New York more livable for people facing economic insecurity. For more information on the CSS visit their website.
DSNY recruits temporary, per diem snow laborers. These workers are called on after heavy snowfalls to remove snow and ice Citywide from areas like bus stops, crosswalks and fire hydrants. Pay starts at $17.00 per hour and increases to $25.50 per hour after the first 40 hours worked in a week. To be eligible, applicants must be:At least 18 years old.Eligible to work in the United States.Able to perform heavy physical labor.Find more info here.
An Important Note from National GridQualifying customers with unpaid balances may have them forgiven through a bill credit for their electric and gas bills. Receive more information here.
HEAP applications are now open. You can find more information here.
Council Member Joseph encourages you to get both vaccinated and tested for COVID. You can find testing locations here and vaccination locations here.