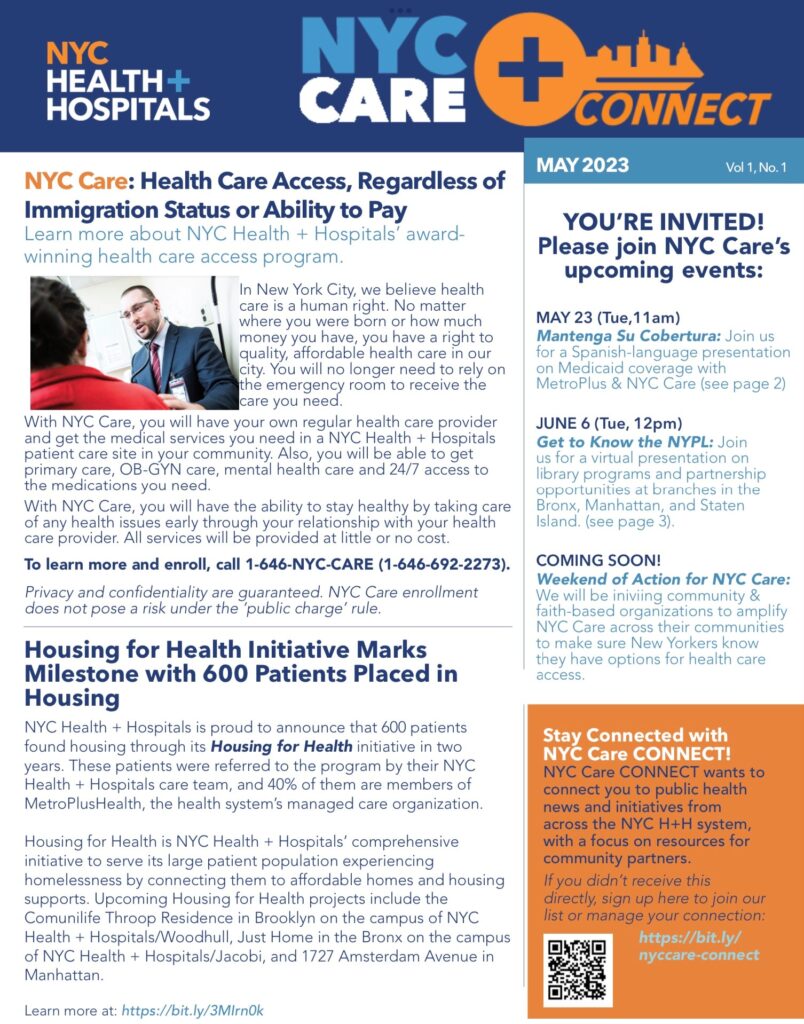 Good afternoon, NYC H+H Community Partners!
On behalf of the NYC Care team at NYC Health + Hospitals, I hope this finds you well! Attached, you will find the inaugural NYC Care Connect newsletter. We hope it provides a helpful snapshot of some of our activities, public health-related updates, exciting opportunities offered by our city partners, as well as upcoming events that might be of interest to you and your organization. I especially want to flag the registrations for 2 upcoming virtual presentations:
A Spanish Language presentation on Medicaid recertification with MetroPlus and Dr. Jonathan Jimenez of NYC Care
NYC Care Presents: Get to Know the NYPL, an opportunity to learn more about program offerings and partnership opportunities with the New York Public Library, which manages libraries in The Bronx, Manhattan, and Staten Island
As we continue to disseminate updates from NYC Care and from across the NYC H+H system, we are grateful for your shared commitment to building a city of healthy neighbors, together.
In partnership,
Theresa
Theresa Doherty
Director of Community Affairs, NYC Care
NYC Health + Hospitals