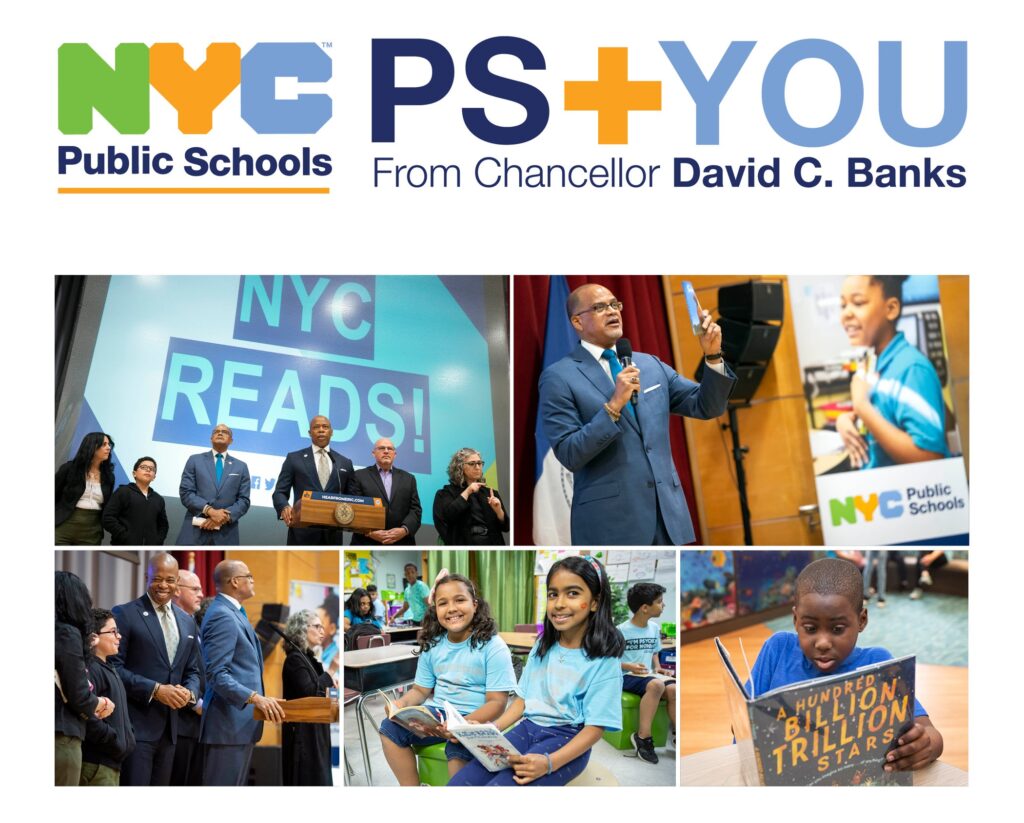 NYC Reads: Ensuring Every Student Is a Confident Reader
Dear Colleagues:
Last week, Mayor Adams and I launched NYC Reads – a landmark campaign that prioritizes both curricula and teacher training that are rooted in the science of reading.
PS 156 The Waverly School in Brooklyn was the perfect place to host this momentous occasion, where we celebrated our focus on building and supporting confident readers. The details from the announcement, as well as the full video, are available on the City's website. We also have more information on the NYC Reads plan posted on our website, along with a short celebratory video of the launch event.
Our urgency around literacy is in response to a national issue – a civil rights issue – that has become the educational crisis of our lifetime. The "balanced literacy" approach has not worked for far too many of our students. Our well-intentioned teachers were given the wrong playbook, and as a result of not having the right tools, not enough of our students are proficient readers.
I am extremely excited about the ecosystem of reading support we are creating for our young people; by coming together as one community, we will make dramatic improvements in our students' reading levels and overall academic performance – ensuring that these bright starts will lead to the bold futures we expect for our children.
And always remember the words of the great Frederick Douglass: Once you learn to read, you will be forever free.
Soaring high,
David